Even in what is being referred to as an improving economy, small business owners and independent contractors must leverage every possible competitive advantage.
And today, "competitive advantage" means social media.
But how can a small shop, independent operator or solopreneur compete with the big boys on social? Here's how you can leverage what some call the "Testimonial Economy"…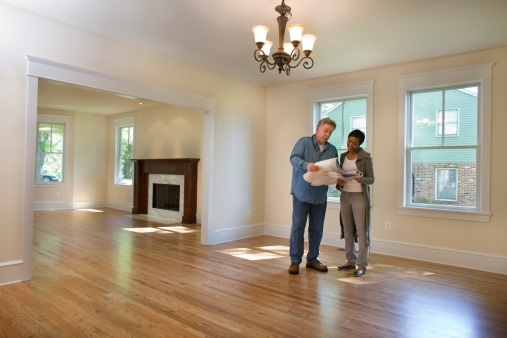 Go Where Your Customers Go
It seems no one today goes to the new restaurant in town without visiting Yelp first. No one buys a new device without taking a peek at Amazon Reviews. And every homeowner knows how to reference Angie's List or Porch for anything home related, including home inspections.
So it makes sense that you go where your potential customers go – and create business accounts on the most popular reference and review sites. Most have a free option – and it takes just a minute or two to set up your account. (Who knows…while you're there, you just may see what your competition is doing well…and not!)
Take Advantage of Twitter and Facebook
I've heard many independent contractors say, "I just use my personal Facebook page for my business" and "I don't need a Twitter account…it's just me."
We couldn't disagree more – and neither could your potential customers.
Social media is a place to actively listen to customers and potential customers. It's where you build micro-communities of satisfied clients. And it's where you show off your expertise. There may be no better place to build goodwill for your business – for free – than Twitter and Facebook! (Just do yourself a favor and never become a spammer, self-promoter or troll…no one likes those guys!)
Start a Blog (or Mini-Blog)
Every industry has a set of the most frequently asked questions. You know the kind…you can answer them in your sleep.
A blog on WordPress, Tumblr or Blogger – or a mini-blog on Facebook – is a great place to answer those questions while showing you care about the customers you serve. Most sites have a free version that includes basic templates; sites like SquareSpace and WordPress offer more sophisticated blogging platforms.
Who knows? Once you get good at blogging, you can contribute your thoughts to blogs on Angie's List, Home Depot and other well-known sites!
Answer Even the Worst Reviews and Comments
As you build an online presence for your business, you will undoubtedly receive negative – even toxic – reviews. As bad as it may seem, this is your chance to shine!
Take a deep breath. Think about the situation from the eyes of the negative reviewer. Use every ounce of emotional intelligence in your body. What could you have done differently? What can you do now to turn that reviewer around? How can you show the readers of that review that you're willing to not only take the high road in a potentially explosive situation…you're willing to do whatever it takes to make the situation right?
That, in the Social Age, is how you turn angry customers into champions and brand ambassadors. That is how you win new business.
Deliberately Seek Testimonials
What is the most important aspect of leveraging social media for your home inspection business?
You must deliberately seek testimonials from past and current customers!
Ask everyone you know who enjoyed your work to write a one-paragraph review. Where did you excel? What made you different? Why would they recommend you? And even – for the sake of objectivity – what could you have done better?
Then, of course, ask them to post their review on Yelp, Angie's List, Better Business Bureau, Google Reviews, Porch and the rest. Yes, it will take them a few minutes. So make it worth their while; a Starbucks card, a gift card from Target or even a bottle of wine is a small price to pay for a testimonial that wins you new business!
Get your home inspection business on social media – and start leveraging the Testimonial Economy. Your bottom line will thank you!
Mark Babbitt is CEO of the award-winning career site YouTern and President of Switch and Shift, a site that champions social leadership. He co-authored the Amazon Best Seller, A World Gone Social: How Business Must Adapt to Survive.