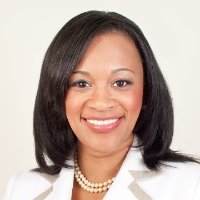 Energy efficiency is a top priority for homeowners today.
A 2013 survey by the Demand Institute found that in the previous five years, 90 percent of households had taken some measure to reduce energy consumption. That same poll found that while 71 percent of U.S. households believe energy efficiency is important, just 35 percent said their homes were energy efficient.
One of the easiest ways homeowners can close this gap and improve the efficiency of their houses is by replacing outdated appliances and electronics with ENERGY STAR certified products.
To learn more about ENERGY STAR certification, we recently checked in with Brittney Gordon, media manager for the U.S. Environmental Protection Agency's ENERGY STAR Program. Here's what she had to say:
What is the EPA's ENERGY STAR program?
ENERGY STAR is a U.S. Environmental Protection Agency (EPA) voluntary program that helps businesses and individuals save money and protect our climate through superior energy efficiency.
ENERGY STAR is the simple choice for energy efficiency. For more than 20 years, people across America have looked to EPA's ENERGY STAR program for guidance on how to reduce energy usage, save money, and protect the environment. Behind each blue label is a product, building, or home that is independently certified to use less energy and cause fewer of the emissions that contribute to climate change.
Today, ENERGY STAR is the most widely recognized symbol for energy efficiency in the world, helping families and businesses save $300 billion on utility bills while reducing carbon pollution by two billion metric tons since 1992. For more information, check out energystar.gov.
What standards must an appliance meet in order to be ENERGY STAR certified?
In order to earn the ENERGY STAR label, products must meet strict guidelines set by the Environmental Protection Agency. These specifications reflect the performance of the most efficient models on the market and are set to avoid any compromise in features or functionality.
ENERGY STAR products are third-party certified based on testing in EPA-recognized laboratories. In addition to up-front testing, a percentage of all ENERGY STAR products are subject to "off-the-shelf" verification testing each year. The goal of this testing is to ensure that changes or variations in the manufacturing process do not undermine a product's qualification with ENERGY STAR requirements.
The program's emphasis on testing, third-party review, and compliance screening bolsters its integrity and ensures that consumers can trust ENERGY STAR certified products, homes, and commercial facilities to deliver the energy savings promised by the label.
What types of home appliances have earned ENERGY STAR designation?
The ENERGY STAR program certifies products in over 70 categories, from electronics like TVs and Blu-Ray disc players, to appliances like clothes dryers and refrigerators. For a full list, check out energystar.gov/products.
How do these appliances save energy?
These products are designed using the latest in energy efficient technology and innovation. EPA's third-party certification process ensures that these products live up to the energy claims of their manufacturers.
Why is ENERGY STAR so important to home owners and builders?
With more than 85 percent of Americans recognizing the ENERGY STAR label, it has become the trusted symbol for energy efficiency. When consumers see the blue label, they know that they are getting the most energy efficient products on the market, along with the backing of the federal government. With the average home contributing to twice the amount of greenhouse gases as a car, carbon pollution is a real issue for the public. ENERGY STAR certification is important to homeowners and builders alike, because it gives everyone a simple and effective choice for saving energy and money without sacrificing technology or comfort.
What kinds of energy-wasting issues might come up in a home inspection?
For the most part, home inspections do not consider energy efficiency in the inspection process. A separate energy audit or energy assessment is usually needed in order to identify energy-wasting issues in a home. But some energy-wasting issues that could be identified during a home inspection may include: missing or inadequate levels of insulation, holes or cracks that allow air to flow into and out of the home uncontrolled, an old and inefficient HVAC system, and leaky air ducts.
Why should inspectors be looking for these types of issues?
Because these issues can not only lead to higher utility bills for the homeowner, but they can also adversely impact the comfort and durability of the home itself.
Where can home inspectors learn more about EPA standards and tips for home energy efficiency?
Go to energystar.gov and click on "Energy Savings at Home" at the top.
Outside of upgrading to ENERGY STAR-rated appliances, what other improvements should inspectors recommend that homeowners make to improve energy efficiency?
Check their home for air leaks and properly seal them. Then add insulation in the attic and walls. Have their HVAC system serviced regularly. Consider ENERGY STAR-certified lighting and ceiling fans, as well as the use of a programmable thermostat.
What new home innovations or technology are you excited about for its potential for improving a home's energy efficiency?
Homeowners are now able to better tailor their home's energy use (e.g., heating and cooling, lighting) to their living patterns through the use of "smart/connected" thermostats, appliances and light bulbs. These innovations in technology can help homeowners save energy and money while reducing their carbon footprint.
Connect with ENERGY STAR on Facebook, Twitter, YouTube and Pinterest.