Most states require home inspectors to provide their clients with reports summarizing their findings. The reports should be delivered within a week of completing the inspection, and preferably sooner. Giving clients a handwritten summary of your findings on paper following a home inspection, however, is yesterday's way of doing things. Today's computer-aided reporting saves time and is a far more efficient means of conveying the information to the customer. Many of the home inspection software packages now available also include features that help inspectors organize and manage their businesses.
There are several home inspection software packages on the market. Below are four of our favorite home inspection report softwares, along with home inspection software reviews from professional inspectors who have used them in the field: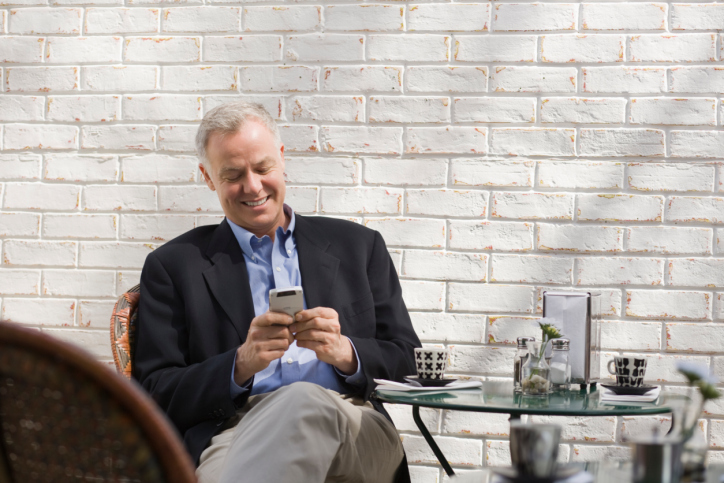 Report Form Pro Nitro
Developed by HomeInspectionForm.com, Report Form Pro Nitro home inspection reporting software is perhaps the most advanced and easiest to use home inspection report software on the market. Report Form Pro Nitro makes it simple for inspectors to instantly create, view, edit and email findings in report form to clients.
Available for both iOS and Android devices, Report Form Pro Nitro lets home inspectors generate inspection reports directly from smartphones, tablets, laptops or desktop computers. Report Form Pro Nitro makes it easy for inspectors to add digital images of existing defects and other areas of concern to the report while conducting the inspection.
Learn more about Report Form Pro Nitro!
Report Form Pro Nitro retails for $399, although through an arrangement between Inspection Certification Associates and HomeInspectionForm.com, the software is free to students enrolled in ICA's online Home Inspector Training Program. Unlike many other home inspection reporting programs, there are no annual renewal fees or other charges. Here's what two home inspectors had to say about using Report Form Pro Nitro inspection software:
"The app is a very important tool for our inspection business. We got the MS Word report and our pre-inspection agreement forms just for purchasing the mobile app. The app is very easy to navigate and has all the inspection checklist items needed to perform a solid inspection." ­ — Trevor, ASHI Inspector 
"As far as home inspection software goes, this is the only program that really lets me finish my report during the inspection. With other programs, you need to do something after the fact. When I bought it, it was $200 but knowing what I know now I would have paid $1,000 for it. Honestly that's how much some other programs are that work half as good cost." — Chris Porush
3D Inspection System Reporting Software
According to 3D Inspection Systems, their building inspection software is an all-in-one product that provides a versatile means of gathering data, generating inspection reports and managing administrative tasks. Everything you need to prepare inspection reports and send them to customers through your computer or smartphone is included. Here are some of 3D Inspections Systems' features:
Searchable contact and jobsite databases
Digital image management
Invoicing capability
Inspector/client contract forms
Auto-generated inspection reports
Smart writing assistance with automatic sentence generator
All reporting materials are on a single scrollable page
Customized form creation and compatibility
Compatible with Windows and Android (not compatible with Mac devices without modifications)
Ed Randall, Springdale Homes & Designs had this to say about 3D Inspection System's report software:
"Your report allows for a rating, a pre-composed narrative, and/or a detailed typed narrative and a photo for each item in the inspection. Keep up the good work. Thank you."
"Service from 3D is terrific, thank you." — Bill McGraw, Securite Marine Analysis.
3D inspection reporting software packages range in price from $1,199 for the Standard edition to $1,399 for the Premier version.
HomeGauge 5
HomeGauge 5 home inspection software contains numerous forms for inspecting various types of properties ranging from single family homes, apartments and condominiums to commercial properties. Templates for termite, mold and other special types of inspections are also included. Completed inspection reports can either be generated on-site and handed to the client or emailed. HomeGauge home inspection software is used by inspectors throughout the U.S. and Canada, and is accepted by all major inspection industry trade associations.
Here are some other HomeGauge 5 highlights:
Allows creation of customized forms
Compatible with most Windows platforms
Companion apps allow HomeGauge 5 to run on both iOS and Android devices
Managed website hosting available
Still images and videos easily added to inspection reports
No "per report" fees
Tips for marketing home inspection businesses are included
Here's a review of HomeGauge Inspection reporting software by Ohio home inspector Hyde Anderson:
"The 30 day, unrestricted trial of HomeGauge was pivotal to my choice of HomeGauge as my reporting software. I was able to try out every feature and learn the software before taking it out into the field. I've used other companies' '10 day trials' and never had the time to put their software through the paces I needed to in order to make an educated decision. HomeGauge's 30-day trial gave me that time to comfortably switch from my previous software. Thanks HomeGauge! I'm a very happy customer." — Hyde Anderson, Columbus, Ohio
HomeGauge Inspection Software packages are available for purchase from $999 to $1,999. Subscriptions cost between $59 and $80 per month.
Horizon Home Inspection Software
Carson Dunlop's Horizon Home Inspection Software is centered around speed and accuracy. The system guides the inspector through the process step by step and gives an alert if there's an omission, which makes it practically foolproof.
Horizon Home Inspection Software comes with the Horizon Mobile App, which is compatible with both iOS and Android Handheld devices and makes collecting and adding data and images fast and easy. Horizon's additional features include:
Cloud-based hosting and archiving
Extensive technical reference library
Interactive searchable database
Integrated appointment scheduling tool to prevent double booking
Automated marketing feature that automatically sends targeted emails at regular intervals
Automatically tracks sales and receivables
Here are a few testimonials from professional inspectors who use Horizon Home Inspection Software:
"Fantastic reporting system! The best tool in any home inspector's bag isn't always in the bag." — Steve Love, McKenzie-Taylor Associates Ltd.
"The descriptions, limitations, recommendations and the added feature of the implications library has sped up my report writing time by hours. Not to mention the mobile app has become my best friend at the inspection site." — Troy Owen, Owen Home Inspection 
"Customer support has been second to none. The Horizon team always makes me feel like they have time to listen to my concerns and take the time to walk me through the solutions. Expect to talk to a real person when you need help from customer service or technical service!" — Paul Picard, Home Inspector
Horizon Home Inspection Report Software costs $395 for the first year, and $69 each month thereafter.
These are just some examples of home inspector reporting software available today.
It's obvious that computer-aided reporting is here to stay. Reporting software makes inspectors' jobs easier, saves them time and helps them work more efficiently. Building methods, materials and code regulations are constantly evolving, and along with them, home inspection reporting software is also evolving. Professional home inspectors who receive their training through Inspection Certification Associates can rest assured their instruction includes the very latest industry trends, techniques and requirements.
If you're not already a certified home inspector, this is a great time to start. By enrolling now in ICA's fast, easy and affordable Home Inspector Online Training, you could be on your way to an exciting and rewarding new career as a home inspector in just a few weeks. For more information, contact us online or call ICA at 888-374-4096.