Lorena Brockman is a blogger for JennsBlahBlahBlog.com and has notable know-how in blogging, travel, and fashion, and she has been deemed "Greatest Auntie Ever" by many. To learn more about Lorena, visit her company's blog at JennsBlahBlahBlog.com.
To become a licensed home inspector and make an income, there is a lot to learn. Many people pursuing this career already have busy, full lives. Fitting home inspection training into your schedule can quickly become overwhelming, but luckily, there are things you can do to ease the stress. Read on to learn more!
1. Get Organized
With a busy schedule, it's important to get organized. Set a detailed routine, and work hard at maintaining it. Since it's always a good idea to write everything down, especially when it comes to education, from class notes to appointments to grocery lists, keeping it all in order avoids a multitude of problems.
Use a date book for your family's events and schedules, a notebook for household tasks, one for your schoolwork (including schedule, due dates, etc.), and so on. Develop your own organizational methods to keep each notebook up to date, ensuring that you won't miss appointments, forget about assignments, or neglect to go on that date with your significant other. Lastly, at the beginning of each week, sit down and create a schedule for the week ahead. This will keep you from planning as the day progresses, and help you have a better idea of when to begin working on a school project, for example.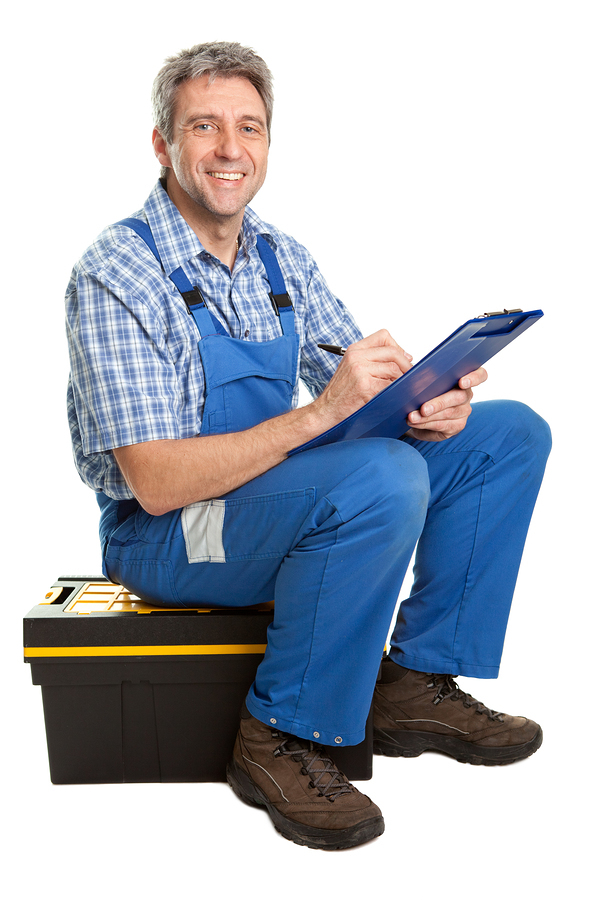 2. Prioritize and Learn to Say "No"
Taking classes to become a home inspector is a big step that requires time and dedication. Each week, list the various things that will be going on, in order of most important to least important. Home inspection classes will obviously be high on your list, as will family, for example. Also denote the estimated amount of time each item is estimated to take. This way, you can determine if your plans are realistic, time-wise.
Don't forget the lifesaving power of saying the word "No." Of course you want to help everyone with everything, but there are only so many hours in a day. When you stretch yourself thin, important things like school can suffer. Saying "no" is not always a bad thing, so don't feel guilty!
3. Eat and Sleep Well
Committing to home inspection school is a great step, but the process will require a lot of time and energy. Along with the classes and training, the rest of your life isn't going to slow down. It is extremely important to eat a well-balanced diet to maintain your physical and mental health during this busy time. The body is like a machine that both needs fuel and to be recharged. Healthy foods act as the fuel, helping the body (which includes the brain in your head) run at high efficiency. And in order to sufficiently recharge, it's crucial to get plenty of sleep. If the mind and body are deprived of sleep, it won't take long before everything crashes.
4. Study Effectively
The material and techniques taught at a home inspection school are totally different than those taught during general education. It's a smart move to study every chance you get – but only if it's effective studying. Spending time reading and cramming for a test – and then not retaining it when it's needed is due to ineffective studying. Find a study routine that fits your personal style and the topic. Some people are visual learners, while others rely on listening or doing. Whatever the case, find what works best for you and apply it to your home inspection courses.
5. Don't Sweat the Small Stuff
Life is full of surprises, curve balls, and disappointments. It's easy to let negativity take over, or to become overwhelmed. Don't stress over a bad test score or a low grade on your assignments. Use any "bad" event to your advantage. Use the opportunity to learn from your mistakes, and study differently when it's time for the next test, for example. Also, if you become so overwhelmed that it's almost unbearable, don't be afraid to ask for help. Family, friends, teachers, and many others would be more than happy to help out, so ask for help when you need it.
*Bonus* Spoil Yourself
When we're working extremely hard and maintaining a somewhat chaotic schedule, it can be easy to become disheartened when there aren't huge and immediate returns. If you find yourself having a particularly disheartening day, treat yourself to something you love. Going to the movie theater, hitting the beach, taking a jog – whatever it is can help you stay motivated and avoid become burned out.
Deciding to take a home inspection course is a big step! It's easy to get overwhelmed, but there are plenty of things you can do to make everything run smoothly. Organize, prioritize, eat well and sleep well, study right, and relax. Taking it all in stride makes the change and extra work easier to deal with, and the results will be far more fruitful.