Sometimes what separates the busiest pros from the average Joes isn't the quality of home inspection or level of service. Sometimes, it's just the impression that prospective customers get when they spot your truck on the road or find your company online.
With so many other things at the forefront as you start a new business in home inspecting, the company name and logo can get pushed to the back burner. It's time-consuming, and you probably aren't an art or design major. But according to Entrepreneur, the vast majority of all small businesses have a poor logo, and that's the impression that every customer gets. Get it right, and you'll have a great image when it's most critical.
Why a Strong Image Matters for Small Businesses
You've probably seen your share of silly illustrated mascots and logos that look like they were designed on a napkin while sitting in a traffic jam. That's not the image you want, even though Entrepreneur says about 95 percent of small businesses give that impression.
Your presence is your brand, and a strong brand is vital for small businesses who don't have an established reputation. That's because customers who have never heard of you before make a decision, at least in part, based on the professional way that your company presents itself. A poor company name and an unprofessional logo makes it all too easy for your potential customers to go someplace else to find a home inspector.
Try to Stand Out
You might see several logos that look similar. Although it seems tempting to follow suit, that's the opposite of what you should do. Don't be generic, says Entrepreneur, but also ensure that your name and logo are memorable. If they sound and look too much like everyone else, you might lose customers to your competition much easier than if you had cultivated a unique brand.
Your logo should "convey who you are," and leave the impression that you have a professional business. You probably don't have a huge advertising budget. So any time the public sees your logo or hears your name, you need to make it count. Chances are you won't have a Super Bowl commercial spot soon. But you have numerous chances to show it off on the side of your truck and in small, local ads.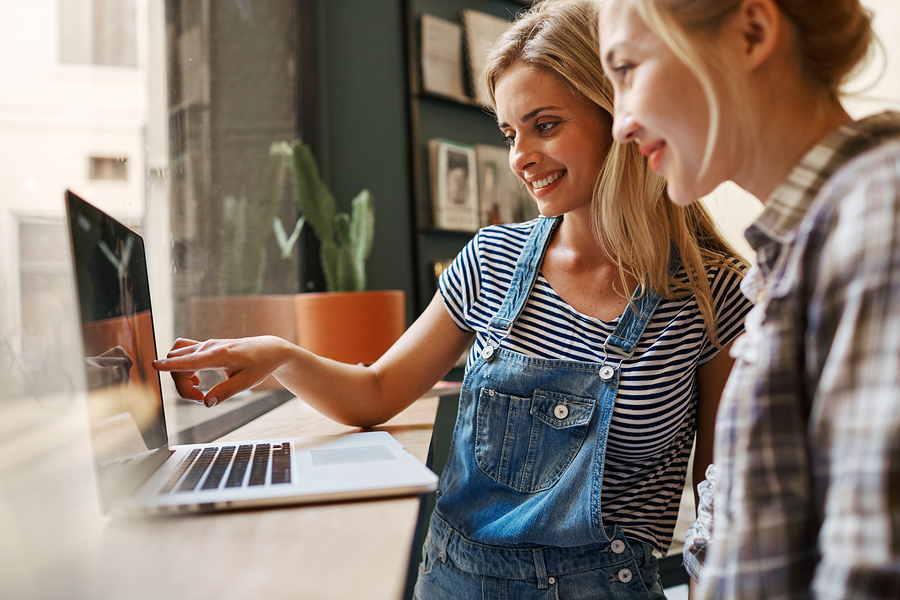 A great and memorable impression helps customers recommend you to their friends.
Keep it Super Simple
You've heard of the K.I.S.S. method before, more than likely, and it applies to your business name and logo, too. Keep is simple. Don't make customers wonder what your business is about. And try to steer away from complicated logos that won't look equally great on business cards, stationery, uniform embroidery and your website.
All of this sounds awfully complicated for something so simple, but there's one sure-fire way to get it right: hire a professional designer. You'll pay a few hundred dollars for a simple logo. But you'll know that it was designed well. Alternatively, you check out an online logo creation company that can generate a logo based on your criteria. Some are free, and some charge a small fee. Check out this list of free and low-cost design services and software packages.
It probably seems like a diversion from the business of getting your company off the ground with home inspection customers. But your name and company logo should be right, right out of the gate. That way, you'll make a great first impression and you won't have to worry about losing customers.
It's never too soon to think about your company brand. Not even if you haven't yet enrolled in home inspection training. But ICA School makes it so straightforward, there's no reason to wait. Enroll now and start building your new business.