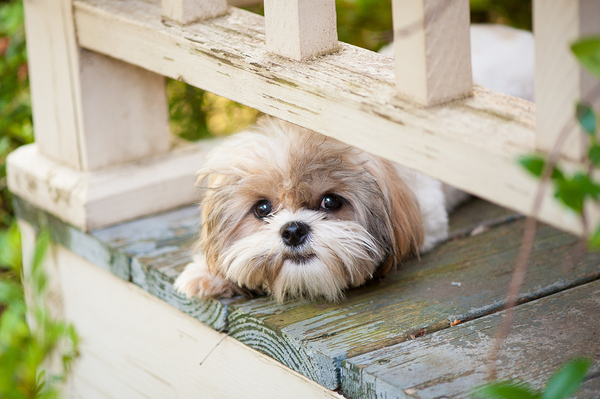 The shabby look might be cute in photos, but a shabby deck endangers the whole family.
Summer is in full swing, and that means more homeowners will be using their decks throughout the day and into the night. But like a lot of areas in and around the home, oftentimes a problem goes unnoticed until there's real damage to repair.
Whether or not a homeowner intends to sell, a deck inspection is still a good idea. Aside from sweeping and spraying off, they're often overlooked. But they can become a major safety hazard if they fall into disrepair.
Decks Can't Last Forever
According to the North American Deck and Railing Association, (NADRA) about 40 million decks in the U.S. are past their prime. Unlike what many homeowners think, wood decks have a life expectancy of about 15 to 20 years. Regular maintenance and inspection for problems can help extend the lifespan, but nothing that's wood can survive outdoors indefinitely.
Working RE magazine recommends that all home inspections include a deck inspection. Once the deck nears the end of its normal lifespan, regular inspection is even more important. It can be the difference between a structure that keeps performing for a few more years or one that ends in a catastrophic failure.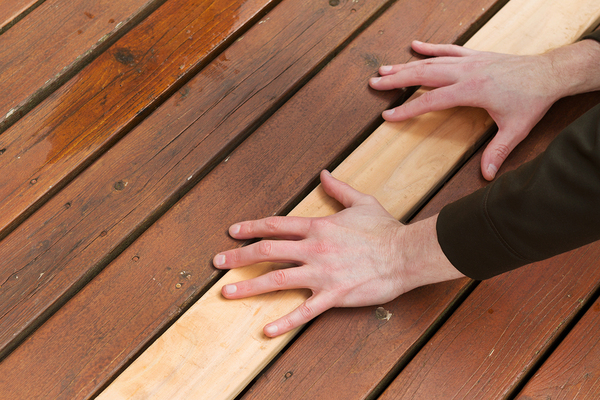 Decking board are an easy fix for homeowners. Larger problems usually require a professional.
Where Decks Often Fail
Any untreated wood should get your attention. It's especially at risk of rot and damaging pests. If there is damage, the boards should be replaced. Beyond that, one of the most important areas to inspect is the ledger board. It's the primary means of anchoring a deck to the home. So if it's in bad condition or has loose fasteners, the whole deck is at risk of falling.
Other areas that need regular inspection are the supporting posts, joists, braces, metal brackets and every corner joint where two or more boards meet. Stairs need special attention, too. They're usually anchored to the deck platform using special metal brackets, which can fail after years of use.
Proper maintenance and care of a wood deck help keep metal components from rusting and wood from rotting or becoming riddled with wood-boring insects. That's the first line of defense and the best way to help improve the structure's lifespan. If you encounter a deck that's not been cared for, chances are high that more than one area needs attention and probably repair.
Decks are what a house would be like without siding or a roof. Although they're usually built using pressure treated lumber, continual exposure to the elements ultimately wins. It's how well the deck is maintained in the meantime that determines when its last safe day of use will happen.
When you train through ICA School, you learn about important home systems both inside and outside. That gives you a solid foundation for your new career, which helps you help buyers, homeowners and other customers protect themselves and their investment.
Are you ready to get started? Enroll with ICA School now and you can work toward certification at your own pace.