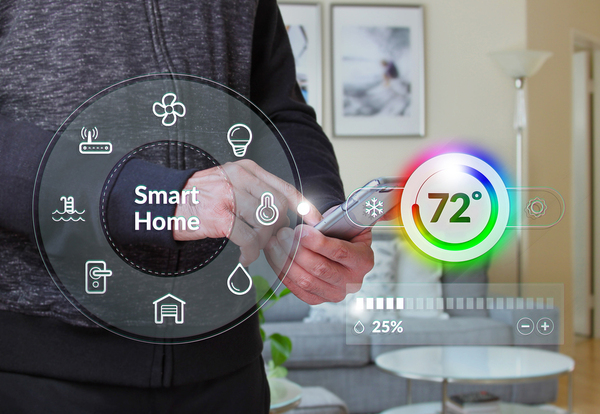 Sometimes technological advances are just for the sake of gadgetry. And sometimes they really mean something. If you're wondering where smart thermostats fall, they're soundly in the "worth it" spot. They save natural resources, hard-earned cash and can even save you a little time.
Two of the top smart or learning thermostat contenders are Ecobee and Google Nest. You've probably heard of at least one of them, or maybe you're familiar with both brands. Which one is the best pick for your home? We'll lay out the facts and let you be the judge.
Ecobee3 Wi-Fi Smart Thermostat
Although many people refer to this adorable little smart thermostat as "Ecobee," that's the company name. The thermostat's given name is Ecobee3. And while a lot of folks think it's manufactured by Amazon, that's wrong, too.
The Toronto-based Ecobee company is its own entity, and it's making a name for itself as a bit of an upstart. Founded in 2007, it's been honored with innovation and green technology awards. But that's just the company. You're wondering how the thermostat performs.
It's difficult to find a bad review of the Ecobee3. For what it does, it appears to be a well-loved device.
Ecobee3 has a wireless remote, and you can operate it using a mobile device or a hub from anywhere inside or outside the home. In combination with its separate, remote sensors, it monitors both the temperature and occupancy in locations throughout the house, which helps conserve energy. When a room is empty, the thermostat automatically accounts for it. And it learns patterns over time.
The big difference between this device and Nest is that Ecobee3 doesn't require an extended period of monitoring and tweaks to eventually become efficient. It works right out of the box, says Daniel Kline for The Motley Fool.
Most people who use this thermostat save about 23 percent on HVAC costs. And although it's up against a fierce competitor in Nest, many users prefer it because it doesn't have to be taught how to work.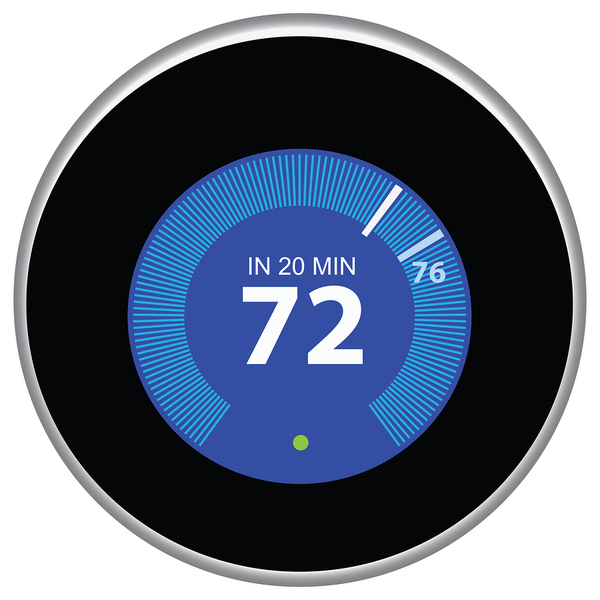 Google Nest Learning Thermostat
It's hard to argue with the quality of tech chops behind Google's Nest learning thermostat. It's got a bigger name and years of development behind it. But Google didn't create this device; it bought it. Granted, the acquisition wouldn't have happened if Google wasn't confident in the device.
Nest learning thermostat user reviews are available far and wide. It's met with an almost universal embrace, too. It's easy to install, says All Home Robotics, and people save money. And isn't that the bottom line? Maybe.
Nest is a Wi-Fi device and you can operate it using a smartphone or hub, just like Ecobee3. And it monitors different areas throughout the home instead of only one room. It learns your patterns, including sleep/wake and home/away. But there's the key word: learns.
Learning is where Ecobee3 and Nest really divide. Some people consider it an inconvenience, but others appreciate the fact that this little device gets to know the home and adapts to it perfectly.
The downside is the time that it takes. In some cases, Nest requires a few weeks to learn the ins and outs. It also boasts a slightly lower savings, but that might be negligible in most homes. Where Ecobee3 users save about 23 percent, Nest users report a 20 percent savings.
One issue to think about is that Google isn't thrilled with the performance of Nest. It has nothing to do with the thermostat itself, and everything to do with sales. That might come as a surprise considering its popularity and household name status. But on the upside, Nest is backed by a large company.
Ecobee3 is the hot new kid in town. Google Nest has more time on the field. Neither is a bad choice and both have great reviews.
Whichever direction you turn, you'll probably save energy and money by installing a smart thermostat. And when you factor in never having to adjust the device at the wall, you might save some time, too.
Technology constantly changes the way that you live and the way you perform home inspections. With every new device that comes down the pike, you'll have a brand new learning curve. Fortunately, smart thermostats are considered easy to learn and operate.
If you haven't set your mind on a career in home inspecting, you can try out a class for free. Get a demo today and see how ICA School prepares you for understanding and handling the technology of tomorrow.