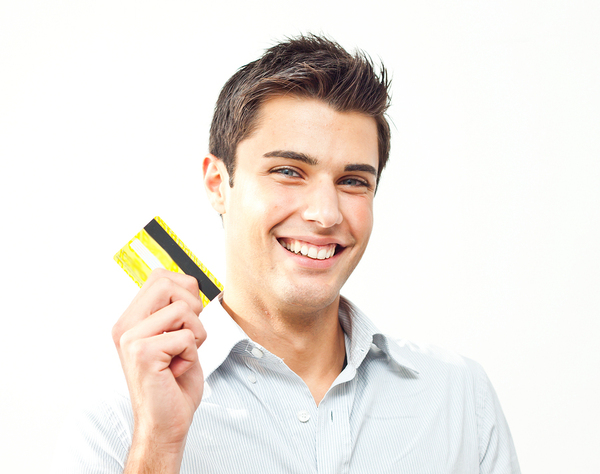 Customers love plastic, and you might, too.
Don't want the hassle of credit cards and credit card vendors? You might find yourself without the hassle of too many customers, to boot. It's a plastic-driven world, and the businesses that don't accept cards are at an instant disadvantage.
But maybe it's not as expensive and frustrating as you've heard. Have you really looked into what it would take to accept Visa, MasterCard, and other major consumer credit cards? There are fees involved, and there's no denying a few hassles. But the convenience that you offer your customers could drive more business to take the edge off.
Everyone Expects to Pay Using Credit
OK, maybe not every customer that you'll ever have. But most will. According to a 2013 article at Forbes, more than half of small businesses didn't accept plastic at that time. But at the point of sale, most of the transactions were – you guessed it – credit.
Imagine how many more sales the other businesses might have made if customers had seen the little Visa, MC, Discover and AmEx stickers. Experts predict that by next year, cash sales will drop even more. And when was the last time that you wrote a check for anything besides maybe a car payment, if even then? Technology makes credit cards easier, says Forbes. And it's even easy to accept them away from the office.
Fees are Part of the Business
When you decide to accept credit cards, you'll take on a new set of merchant account fees. There are two types of structure fees, says ASHI Reporter: tiered accounts and interchange plus accounts. Tiered accounts might be qualified, mid-qualified or non-qualified. Qualified are ordinary credit cards. Mid-qualified are rewards cards. And non-qualified are everything else, including corporate cards.
As for Interchange plus accounts, fees are assessed based on a percentage of the sale. And whether yours is tiered or interchange plus, you'll be charged per transaction.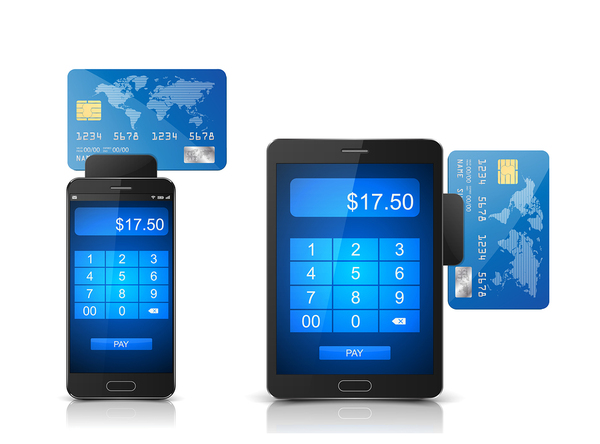 Every swipe is a fee, but many home inspectors thing it's worth it.
But Those are Just the Beginning
You can expect other fees to go along with a new merchant account. Gateway fees are monthly, mandatory, and assessed for keeping your customers' information secure. They cost between $5 and 10 per month, says ASHI, including transactions processed through your home inspection software.
Two other fees are the FANF and PCO Compliance. FANF stands for Fixed Acquired Network Fee. It's "applied to every merchant account and the amount of the fee is based on processing volume," says ASHI. It can run between $0 and $15. Then there's the Payment Card Industry or PCI Compliance fee. Everyone pays it, and it might be assessed monthly or annually.
Not everything is Mandatory
You might think by now that the fees just keep on coming. But some aren't required. And there are other pitfalls to avoid. For example, cancellation fees. If you sign a contract with a cancellation fee, you could be locked in while they are free to raise rates or be faced with the fee to cancel.
Junk fees and clubs should also be avoided. Read the fine print, says ASHI. Never lease equipment. It's practically always a bad idea. And if you're asked to pay a startup or application fee, then it's time to flee.
What About Smart Cards?
Many stores have already switched to smart card enabled readers. But new equipment isn't required yet. Smart cards will work with software and swipers that don't have a chip reader. You might have to upgrade in the future, but ASHI says "We're not there yet."
The risk for you is that a card might counterfeit. But counterfeit cards have always been an issue. Further, you're never responsible for the payment on a stolen card. You could take heart in how unlikely it would be for someone to use a fake card to pay for a home inspection. Home electronics, sure. But your customers are in the process of buying a home, and the risk if counterfeit or stolen cards is probably low.
The decision to accept credit cards is a big one. Business is a lot simpler without them. There are a lot fewer fees, and probably fewer headaches. But the convenience that cards offer your customers tends to balance out the trouble.
You might not be ready when you first open your home inspection business, but as time passes and business grows, it's a topic that's likely to come up again and again. Do your homework, watch out for unnecessary fees and you'll be ready to grow your business when the time comes.
Is it time for you to work toward a new career in home inspecting? You've got a lot of work to do before you worry about cash, check or credit. To get you started on the right foot, ICA School offers comprehensive training that you can do at your own pace. Enroll now and start your journey today.