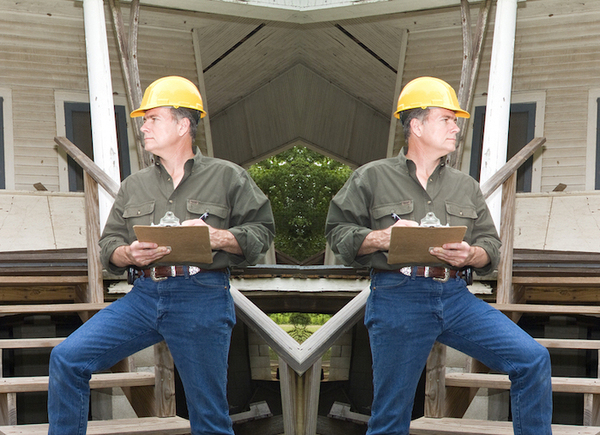 Are buyers in your area seeing double?
While some areas require no home inspection at all, some are at the other end of the scale. Prospective buyers may spend thousands in private home inspections plus auxiliary inspections, and still be required to undergo one by the city.
That's what's happening in San Rafael, California. Real estate professionals and city leaders have some pretty strong opinions on the subject. Here's what they have to say.
Buying a house is already expensive enough.
Buyers are Spending Too Much
The biggest problem with redundant inspections, aside from the wasted time, is cost. Buyers in the San Rafael area, for example, pay about $800,000 for a home. All of the inspections required before the sale is complete can add nearly $1,500 in out of pocket expenses. That's what the Marin Independent Journal explains.
Buyers already pay for a pest inspection. And in the San Rafael area, roof inspections are separate, too. Add the general home inspection and then another mandated by the city, and some buyers certainly face an undue financial burden. If the inspection is already finished, real estate agents in the area say, why force buyers to have yet another inspection?
Low Accountability Doesn't Support the Costs
If a redundant inspection wasn't enough, the city has very few measures in place that would regulate the inspection program. Thomas Dreyer, the president of the Marin Association of Realtors, explains, "A big problem is an inconsistency in inspections." Even if a home had few defects the last time that it was sold, many more might be revealed during a new inspection. But inaccuracies with the redundant city inspections are becoming common.
"Cities lack accountability when they make mistakes," according to San Rafael Assemblyman, Marc Levine. And when an audit by the state found no formal complaint process, including no way to track complaints, it also found that three cities in the area "do not consistently follow up violations." There's a backlog. And when you factor in how expensive the process is for so little benefit or even none whatsoever, city inspections look less and less appealing.
How This California Market is Solving the Problem
What's the solution for San Rafael? Most of the real estate agents in the area favor a report-only system. That would mean no extra inspections by the city. One possible solution, they debated, would be to provide the buyer a list of every permit pulled for the property. And that might be a great way to find insight. But what if work was done without pulling a permit? There are still a lot of kinks to iron out of the plan.
One thing is fairly certain. San Rafael is one of few cities in the area that require a home inspection by the city. And after numerous defects were revealed in the inspection of a home that Levine had bought, a state audit and area-wide attention brought the whole program into the light.
One of the most disappointing things for a home inspector to hear is that a buyer or even a whole location doesn't trust the work. When cities get involved by requiring an inspection, the value of a general home inspection might be devalued. And that's why real estate agents and city officials alike have banded together help preserve the integrity of the independent home inspection.
Are you ready to begin a career in home inspections? ICA School has exactly what you're looking for. Our training program is study-as-you-go, and it's one of the top rated in the country. We're even preparing to add a new module on drone technology for inspecting.
If you need a little more convincing, we can help with that, too. Get a free course demo and see what you've been missing.