What would you give never to walk a roof or shimmy through a dank crawlspace again? With the direction that technology is headed, your days of working aloft and down in the dirt might be over. You've heard about drones. Now it's time to meet Reggie.
Drone technology has launched, and now a teenager has invented Reggie, a home inspection rover that handles the low down and dirty work of crawlspaces and basements. Two of the most challenging parts of a home inspection now have a helping hand. And the newest one is thanks to the 15-year-old budding tech expert and son of a home inspector.
Reggie Robotics Handles the Cramped Crawlspace Quarters
It all started as a school project, says William Greenway, a freshman at Sandpoint Idaho's Forrest M. Bird Charter School. Greenway explained to the Bonner County Daily Bee that he decided to take the project "a little bit further," and that's how Reggie came to be.
Reggie operates using an ordinary remote control device and uses a camera to send back images of the crawlspace as it works its way through. With a micro-USB port, which the Daily Bee says can be "plugged into a television," the images taken inside the crawl space are viewed on the larger screen.
The robot is only a little over 3 inches tall. It's designed to handle the tight, dangerous and even inaccessible spaces such as under pipes, where a person either can't go or shouldn't. And with three camera modes – day, night and infrared – the rover can pick up a much wider range of hazards, such as gas leaks, that a person couldn't.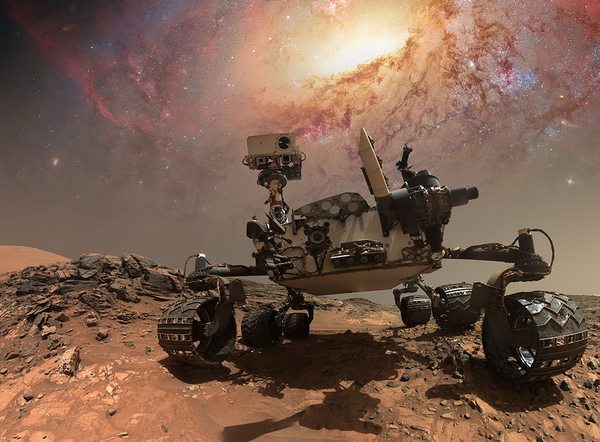 Inventor William Greenway's Inspiration for Reggie
The inspiration for Reggie was likely the easy part. Why would a 15-year-old student think about making home inspections easier? Simple: Greenway's dad is a home inspector. He noticed "how difficult it was for his dad to crawl around under the house to look for things like the leaks in the water pipes," says the Daily Bee.
With all of the hazards under a house that home inspectors usually crawl around, Greenway designed his rover to take them all in stride. "The differential thrust on the wheels allows it to crawl over any really easily," he explained. It's just a lot slower than a person.
Greenway's interest in electronics began when he was only in 2nd grade. After one of his uncles taught him how to connect a small DC motor to a battery, he branched out and motorized his toy trains. From there, he souped up toy cars, then bought a soldering iron to build on his skill set.
Greenway has been featured on Shark Tank, says the Daily Bee, and he's honing his business skills. He plans to get a Kickstarter campaign off the ground soon. The basic Reggie costs about $500. And for a professional version of the crawlspace rover, expect to pay $700. It has additional features, such as a viewer that eliminates the need to plug into a TV. Next, he plans to develop an app that enables Reggie for home security work.
Home inspection technology is growing at a fast clip these days. While you can easily go directly to work with an inexpensive, basic tool set, some of the newer gadgets hold a lot of promise. You might not find a rover for sale at Amazon or any other retailer. But chances are, it's only a matter of time.
Check out William Greenway's website, Reggie Robotics, to learn more about this transformative rover technology and to find out how to get one for yourself.
Doesn't home inspecting sound more interesting all the time? If you've been considering ICA School but weren't quite ready, now's the time to take that step. Enroll now in our self-paced program and earn your certificate in as little as a few weeks.