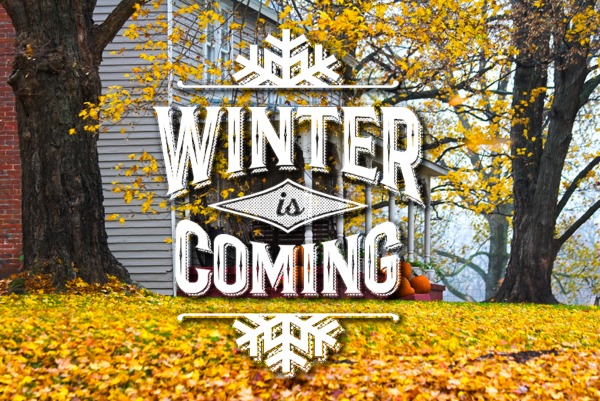 Home inspectors who live in a temperate climate probably feel a chill in the air already. And winter is on its way. While you'll spend a lot of your time inspecting homes from the inside, there's no getting around the exterior part of the job. For that, you'll need warm, comfortable and protective clothing.
Layering is Where it's At
The key to warmth without sacrificing movement is layering. You've probably heard that for years. Layers let you customize the level of protection against the elements. And they're easier to move around in than one heavy, bulky item.
The three basic layers are
Base: close-fitting, moisture-wicking, flexible, lightweight
Mid: warm, insulating, heavier than the base, designed to hold in heat
Outer: shell against wind, rain and snow
You've got lots of options for each layer. If you live in the extreme northern U.S., your layers will differ from those of a home inspector in the South. But the concept works in every climate.
Water Repellence and Wicking
The base layer is what keeps you warm and dry. Although it's lightweight or maybe even flimsy, it's got an important job to do. When working outdoors, even in the coldest part of winter, you may perspire. And perspiration makes you feel colder. With a water-wicking base, moisture moves away from your skin, keeping your dry and warm.
The outdoor experts at REI say that first and foremost, avoid cotton. It doesn't wick, and it'll make you feel colder. Merino wool is excellent, and it's softer than it sounds. But there are numerous synthetics on the market that wick away moisture and feel soft with no itch at all.
Look for: long-sleeve tops and bottoms (long underwear) in lightweight, breathable, moisture-wicking fabric that feels soft against your skin.
Defense Against the Cold
The mid layer holds in your body heat. This is your insulation. It's heavier than the base, sometimes significantly so. And it's usually flexible and easy to move around in. If rain and snow are a problem where you work, you'll need a mid layer that's water repellant, too.
Fleece is the go-to fabric for insulating. And REI says there are different thicknesses, from lightweight to "expedition-weight," which is much heavier.
Look for: easy on and off design such as pullovers, wind-stopping features and water repellence.
Protection From Wind, Rain and Snow
Your outer layer keeps the wicked weather on the outside, where it belongs. That lets the under layers do their job effectively. In climates that aren't severe, your outer layer might be just a shell. And in extremely cold areas, shells will an insulating lining help hold in more body heat while keeping wind and water out.
REI recommends a breathable, water-resistant or DWR finish, and a weight that restricts movement as little as possible. If you can get away with a lighter shell, you'll feel more comfortable.
Look for: high-performance shell fabrics with a breathable/moisture repellant combination, and a hood for weather that's especially brutal.
Don't Forget About Hands, Head and Feet
While LiveScience says the old knowledge of losing more body heat through your head was disproven more than a decade ago, your noggin still needs some protection. And so do your feet and hands.
Moisture-wicking performance wool socks keep your toes toasty without too much added bulk. If it's wet outdoors, think about a water-repellant boot liner over your socks. For your head, think about a close-fitting beanie or toque. A balaclava, which is a tube of fabric, can fit around your neck like a cowl or scarf, or you can pull it up to cover your mouth and nose.
As for your hands, you'll want winter work gloves that wick away moisture, resist the elements without impairing dexterity. Lightweight performance gloves can do all three.
There's no getting around it, winter is on its way. But if you gear up now, you'll be ready before the first cold blasts blow. Working as a home inspector gives you plenty of indoor time. With the right layers for your climate, you'll stay comfortable, dry and warm no matter what the coming season has in store.
Still just thinking about becoming a home inspector? ICA School has just what you need. Train from the comfort of your own home, and get your certification on your own timeframe. Enroll now and get started today.