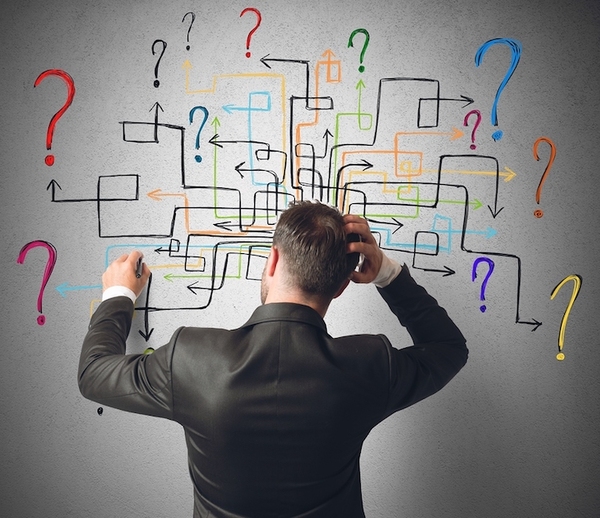 Working your way through training and certification is just the beginning. Your career is what comes after. It all might seem intimidating, at least at first. But plenty of other inspectors have stood where you are now. And you've got a roadmap.
You've earned the skills to take on your first home inspection. And you'll learn a lot more along the way, as well. To keep the business side on the same pace, here are a few pointers for starting and growing a strong and thriving home inspection company.
The Best Pace is Where You're Comfortable
Some new home inspectors are raring to go from the minute they're certified. And some want to take it slower. Maybe you're in full-fledged career shift mode. And maybe you'd rather ease into home inspections a little at a time.
Whatever your pace, there's no right or wrong answer. The best course is the one where you're comfortable. Take it too fast, and you might get overwhelmed in a hurry. Too slow, and you might miss opportunities.
If you set a pace that's manageable for you without taking on too much, there's a better chance you'll still be in the game a year, two or three from now.
Marketing Can Make or Break Your Business
It's hard to overstate the importance of marketing. It involves numerous strategies, from reputation management to brand building. And within marketing is where advertising lives.
The Balance says if marketing was a pie, advertising would be one slice. But there are several other equally important slices.
Market research
Promotional activities
Customer support
Sales and pricing
Media planning
Goal setting
For the inspector starting out, it's best to draw up a marketing plan.
How often will you meet with real estate agents?
What's your advertising budget?
Where can you get involved with the community?
Will you join a home inspection association?
Do you have an online marketing strategy?
How involved will you be with social media?
Use the adaptable AIDA plan and your marketing plan will stay on track.
Attention: Get it with images, titles or statistics
Interest: Keep it with relevant content (blog posts, video)
Desire: Solve the customer's problem
Action: Invite them to take action
You can read more about AIDA here.
If You're Not a Great Bookkeeper, Go Pro
Starting off on the right foot is imperative for financial success. You could take on home inspection jobs without the skills to manage your business accounts. But the longer that happens, the more likely you'll be to spend unwisely, lose track of tax information and develop bad habits that stick.
If bookkeeping isn't your thing, consider hiring an accountant for a few hours here and there. It doesn't have to be a permanent solution. A professional can set up your books, help you understand business taxes and put your finances on autopilot. After a few monthly visits, you'll be ready to take over without skipping a beat.
Some home inspection education programs are the same as for many other trades. You learn how to perform the job in school, but the rest is up to you. ICA School takes a more holistic approach to training.
Our program covers your inspection training plus business courses, including marketing. And that helps you get the best start in the industry. Anxious to get started? Enroll now and begin building your new career tomorrow.