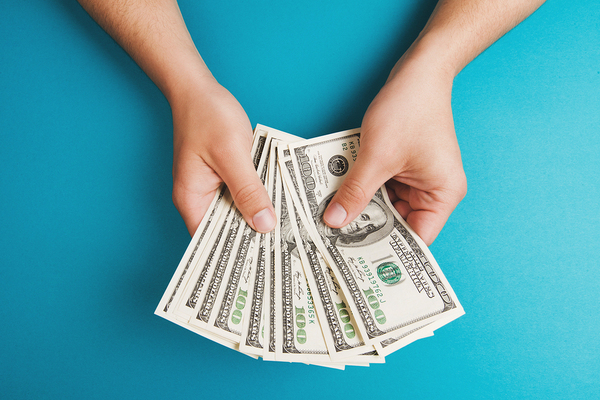 Home inspecting sounds like a great job with lots of freedom, but what about the pay? Good news: most professional inspectors earn a comfortable living. That's what the U.S. Department of Labor says. And other salary experts agree.
The key is building up your business to make it profitable. An inspector who doesn't really try to market might not earn much at all. But on the opposite side of the coin, the sky is the limit if you set your mind to it.
So, how much can you expect to earn? Let's look at a few solid resources.
Payscale Gives a Modest Estimate
The Payscale website salary estimates for new and seasoned home inspectors is a bit conservative when compared to other sources.
They say entry-level inspectors earn about $40k annually. But on the upper end, they estimate that inspectors with over 20 years of experience earn just over $50k annually.
Depending on the cost of living in your area, that could be a solid income. And fortunately, they also explain that on the upper end of the income range, inspectors in the 90th percentile earn about $69k annually.
The U.S. Department of Labor Says Location Matters
According to the U.S. Department of Labor, home inspectors in the U.S. may bring in earnings between $34,800 and $91,600. And apparently, where you work matters a great deal.
But there's a caveat. The DOL doesn't differentiate between home inspectors and any other type of building inspector. So there's a wide range of career paths included in their averaging system.
There's a higher concentration of inspectors in busy metro areas, as you might expect. And those inspectors tend to have higher earnings. For example, inspectors in the San Francisco area earn a mean wage of about $100k annually. And inspectors in Cheyenne, WY earn a mean wage of $42,770.
You Have the Power to Grow a Thriving Business
Every location has a low end and a high end for home inspector earnings. But the onus is on self-employed inspectors to build a thriving, lively and profitable brand. That's not as difficult as it might sound.
ICA School training covers business and marketing topics, so you can start out on the right foot. From there, you could network with real estate agents, get active on social media, build a website, blog, and most importantly of all, perform great one inspections. There's no substitute for referrals, and providing a great service is one of the best ways to keep them rolling in.  Home inspectors also make additional money by offering extra services like radon testing.  ICA actually includes a radon inspection course free of charge to all home inspection students who enroll in the online home inspector course.
Jobshadow interviewed home inspector David Swartz, of Advantage Inspection Service in Phoenix. He estimates that most inspectors earn between $50k and $100k annually. "However, it is possible to exceed $100,000 per year if you have marketing skills, hire someone with exceptional marketing skills, or work for a successful multi-inspector firm," he said.
Home inspecting might not make you a millionaire overnight. But it's a sound business that provides a valuable service to the community. Your work helps home buyers and homeowners go on to make informed decisions that can affect them for many years to come.
The more you strive for excellence, the stronger your business can become. Let's get started, shall we? Enroll with ICA School today.