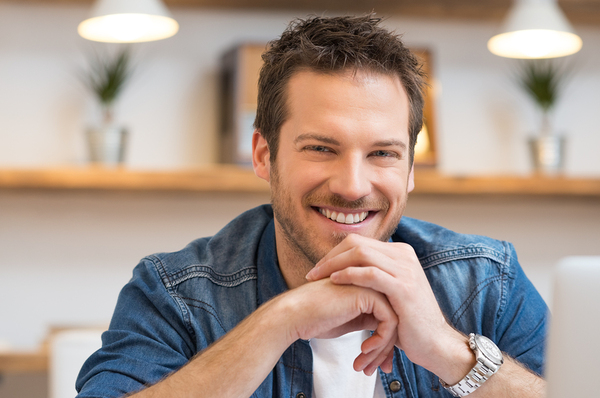 Winter is the slow real estate season, which means your business might slow down, as well. But you don't have to wait with idle hands. There's plenty to keep you busy when your work pace isn't quite as hectic.
If you're looking for some interesting projects to boost your business before the market upswing next spring, here are 4 to spark your imagination.
#1: Start a Home Inspection Blog
Forget everything negative that you've ever heard about blogging. This winter, you can curl up with your laptop and start a new blog. Or you can breathe life into an existing one. It's a great way to bring in new customers with less legwork and business cards.
The trick is blogging the right way. Content marketing is a big deal that can turn into a big moneymaker. Just probably not like you think (forget about ad revenue).
Everything that you write is content. For that matter, every page of your website is content. Once you learn how to write, what to write and how to promote it, you can transform leads into customers 24 hours a day. Not sure about where to start? Check out Neil Patel's Step-by-Step guide for beginners.
#2: Further your Home Inspection Education
Whether or not you're required to take continuing education courses, winter is a great time to learn something new. And it doesn't have to be in a formal setting.
Attend association meetings, network with other home inspectors and find out what they're planning for 2017. Are there any new tools on the market? What about new home systems that you need to learn about?
Whether you take structured continuing education courses or just research the industry a little more, winter is a great time to beef up your knowledge base.
#3: Get Busy in Social Media
Social media has so many different facets, and you can get involved with a lot of them. If you're on LinkedIn, start writing content for the industry. If you're not sure what to write about, check out ASHI Reporter and Working RE magazine to see what's trending in the world of home inspections. Then become an expert.
Through Facebook, you can reach out to the very people who need your services. Open a business page and start sharing all of the great content you write. Post relevant links that matter to your followers, such as real estate industry news, articles on mortgage rates and send a few shout-outs to the real estate agents who have sent business your way.
Social media is all about making connections, building relationships and strengthening your business reputation. But it's also a powerful marketing tool. Everything that you do off social media can be shared on social media. Even with Twitter.
#4: Perfect Your Bookkeeping Methods
With tax season looming, this is a perfect time to rethink or revamp your bookkeeping methods. If your system already functions like it should, look into ways to make it work better for you.
With the right business software, you can generate reports and learn things about your work habits and earnings that you might not realize. Is July usually a busy month but business tends to trail off mid-August? That tiny bit of information lets you ramp up marketing efforts at the right time for better consistency.
If your bookkeeping is rather slipshod, pre-2017 is the time for a course correction. It can be a bit intimidating at first. But even if the numbers aren't what you'd like to see, knowledge gives you the power to set goals and take charge of your business. Check out Business News Daily's top-rated software for small businesses.
Winter might be a slow season for home inspectors, but that doesn't mean your work has to stall. Take advantage of this time of year to rethink, restructure and refocus your business. There's always something to learn, and there's always a way to improve.
If you haven't even begun your career as a home inspector, what are you waiting for? ICA School is the right choice, and it gives you the freedom to learn at your own pace. Enroll now and get started today.