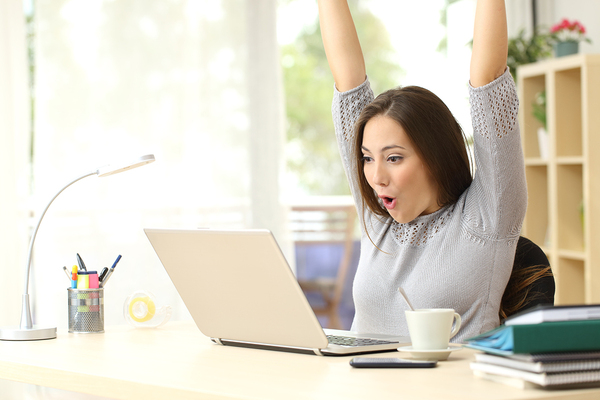 The freedom of home education seems like a dream come true for some prospective students. For others, it feels a bit intimidating. You can learn about home inspecting anywhere, anytime with the ICA School self-paced online study course. But can you really learn everything you need to know about the industry without a brick-and-mortar classroom?
Yes, you can.
Our program was designed by home inspection pros to give students just like you the best start possible. Our study materials are comprehensive, and you'll always have answers and guidance. So if you've put off enrollment because you just weren't sure, here's why students love our program.
Access Online Course Materials 24 Hours a Day
Whether you're a night owl or an early bird, ICA School is always in session. You can access course materials and progress through the program on your own schedule, even if it's 2:00 a.m.
This kind of flexibility is great for people who work full or part time. Instead of juggling two schedules, your ICA School work fits in exactly where you need it.
Study at Your Own Pace, Not Someone Else's
Self-paced study complements 24-hour course access. Some students have the time and desire to crack our digital books and power through the home inspection program full steam ahead. You could finish in a matter of weeks. But if your schedule is a bit tighter, there's no worry about falling behind.
Whether you finish in weeks or months, you can earn your certification with ICA School and be well on your way to starting your own business. The U.S. Department of Labor says self-employment is on the rise. And Intuit predicts a "barbell economy" in the future where small businesses like yours and corporate giants grow and thrive.
Get Help From a Course Instructor Whenever You Need It
What happens if you hit a stumbling block and need help? ICA School has your back. If you have technical issues, want help with certain modules or just need to ask a few questions, we offer direct communication with a course instructor.
Daily Genius explains that lack of encouragement ranks among the top reasons people quit online education courses. But that doesn't have to be your story. Instructor support is built into our program from day-1.
Enjoy Extras That Other Schools Don't Include
Our program isn't the only online home inspecting course on the market. But it's one of the most comprehensive. We include resources for inspecting with drones, mold and radon, fire code, energy efficiency and more. Other popular schools either don't cover those areas or they charge more for them.
You'll also get access to a virtual library filled with reference materials. Learn about energy audits, termite inspections, septic inspections and many other home inspecting areas that let you build a strong and competitive business.
Home education isn't easy, but nothing worth having really is. It requires discipline and commitment. ICA School arms you with comprehensive knowledge and bolsters that with a wealth of support. That's the best start for any new home inspector.
Ready to start on a path that leads to a whole new career in home inspecting? ICA School is the right choice. Enroll now and earn your certification on your own terms.