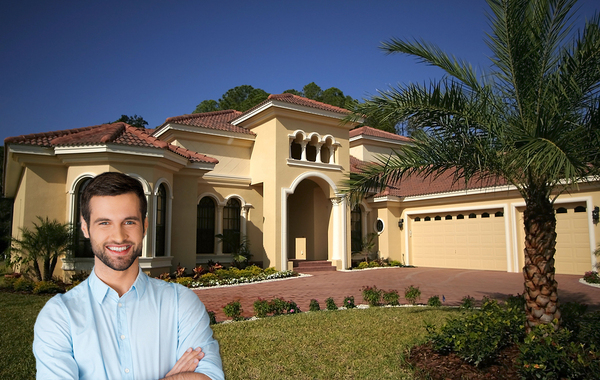 If you want to become a home inspector in Florida, now is a great time to make the leap. Home inspections and real estate transactions go hand in hand. And after a few years of ups and downs that mirrored the economy, Florida's real estate market is hopping again.
Follow these steps from education through business registration and launch your new home inspection career without a hitch.
#1: Enroll in a Florida-Approved Home Inspection Training Program
To become a home inspector in Florida, you need training. Look for an education program that is Florida-approved, which means it meets the standards set by the Florida Department of Business and Professional Regulation. Anything that falls short could impair your ability to gain licensure.
The 120-hour program should include:
Home structure
HVAC
Roof
Electrical
Plumbing
Interiors and exteriors
Home structure
Home site conditions that affect the building
ICA School's program meets the Florida requirements, and goes well beyond with additional materials, such as business and marketing, for a well-rounded education.
#2: Pass the Florida State Home Inspection Exam
After training, students in Florida must pass a home inspection exam. ICA School training covers everything that you'll need to ace the exam you choose. The Florida Department of Business & Professional Regulation approves these options, among others:
The DBPR Bureau of Education and Testing page offers useful pre-exam information that's updated regularly.
#3: Contact the DBPR About Licensing
The DBPR also regulates and licenses Florida home inspectors. The agency licenses individual home inspectors, not home inspection businesses.
After applying for a home inspector license, the Bureau of Central Intake either processes the license application or refers it internally for additional review. The agency says a new license fee schedule comes with the license application packet. Thereafter, biennial license renewal costs $105. For licenses that go inactive, there's an additional $5 reinstatement fee.
#4: Register Your Home Inspection Business
Home inspectors should contact the Florida Department of Revenue to inquire about registration. Florida has different rules that govern registration for sales and use tax, reemployment tax and corporate income tax and other taxes.
Check out their "Start-up Kit" for new Florida business owners. It's filled with helpful information for getting a new business off the ground on the right foot.
It's not easy to become a home inspector in Florida. But ICA School gives you a strong educational foundation for the best possible start. Our online program is convenient, self-paced and prepares you for the road ahead. More important, it meets the requirements set forth by the Florida Department of Business and Professional Regulation.
Once you complete our course and get your certification, you'll be more than ready to jump into the industry.
Why not get started today? Enroll now and take a whole new career path.