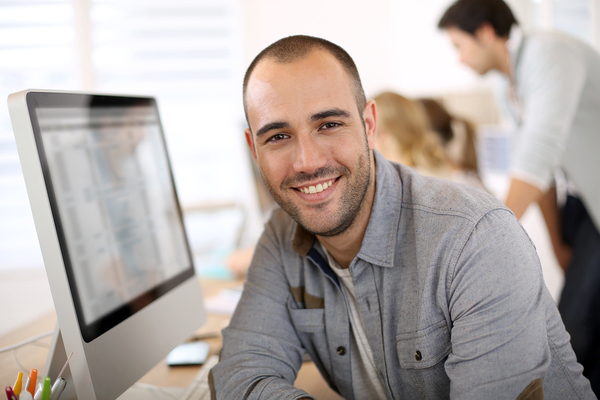 Maybe it's hard to imagine remote training for a hands-on job. Of course, some brick-and-mortar programs might have you believe that in-person training is the only way to go. But every day, people earn certifications from online home inspection training programs, and you can, too.
Here's what to look for in a solid, online program that's worth the investment.
Who Designed the Program Curriculum?
It's easy for anyone to build a website and promote almost anything for sale. Training programs are no different. But the minds behind the program determine whether or not it's worth the time and cost.
Experts in the home inspection industry create better educational programs. They're people who know the home inspecting job and have real-world experience to back it up. They understand what students need to learn because they've been there.
Is the Home Inspection Training Complete?
A complete home inspecting program digs in deep to teach students how to perform every aspect of a home inspection. But it also helps students understand the home systems they'll inspect and how they're supposed to function. For example, it's one thing to know how to spot common water heater defects. But it's something else to understand how a water heater operates.
The natural question-and-answer dynamic of in-person study supports a broader understanding of home systems, such as electrical and plumbing. But online, it's a bit different. That's why a good program answers those questions in written materials and videos before they're asked.
Does the Program Go Above and Beyond the Ordinary?
Adhering strictly to any Standards of Practice, home inspections are fairly straightforward. If a system is visible and accessible, it's covered in the inspection. But the reality is that home inspecting is more competitive now. When inspectors offer more, customers get a better value.
That's why a great online home inspection program doesn't stop with the basics. The program should cover ancillary inspections, too, such as mold and radon. And because there's more to running a home inspection business than just performing inspections, it should also cover business basics, taxes, legal aspects, and marketing.
Can You Contact a Real Instructor if You Need Help?
Some students naturally worry about being left alone in an online training program without any sort of lifeline. Education is more than a package of materials to work through. It's also curriculum guidance and support when you need it.
A program that offers one-on-one help from a real course instructor is the best bet. That way, problems don't have to derail the learning experience. Whether it's solving a problem within a course module or getting technical help with the program platform, great training stands on a foundation of great support.
Can You Work at Your Own Pace?
Not all online home inspection training programs are built the same. Some have a strict schedule that's not much different from a brick-and-mortar college. A paced program gives students the ultimate in freedom for controlling the learning experience.
With a paced program, daily responsibilities can't get in the way of learning the course material. The class won't move ahead and leave some students behind. If a student needs more time to learn the materials in one module, they can slow down and move ahead when they're ready. And if some modules are easier, they can blast through them without waiting.
What Do Graduates Have to Say About It?
It's not what they company has to say about its program that matters. The best advertisement for a home inspector training program is its students. ICA School has lots of happy ones.
"I have to say you guys have an excellent program all around." – Toby from Atlanta, GA
"I give the course a 9 out of 10. The only reason I didn't give it a 10 is because I work second shift and there were a couple of times I would be working on it at like 2am and I would have a question but couldn't get it answered til the next morning." Jesse from San Jose, CA
"You guys did exactly what you said you were going to and for that I thank you. There's a lot of crap out there online these days and sometimes you never know, but I'm more than happy!" – Aaron from North Hollywood, CA
"I called the other day when I was on an inspection and Steve helped me out personally with a wood stove question I had. I just wanted to thank him for being there." – Sarah from Falls Church, VA
It's natural to think twice about investing in an online training program. After all, who's to say that you'll get what you pay for?
But ICA School's program wasn't designed by a group of college administrators who don't understand home inspecting. It was built from the ground up by professionals with years of experience in the industry. And there's only one goal: your success.
Enroll now and get started on a great path to a whole new career.