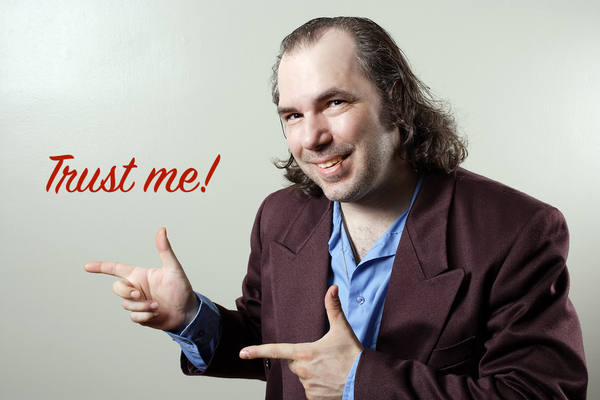 Maybe they swoop in and steal away your best referring agents. Or maybe they're a detriment to the industry, not to mention their customers, with poor or unethical home inspection practices. Shady home inspectors do no one any favors, not even themselves in the long run.
In areas with professional regulation plus licensing and continuing education requirements, shady home inspectors aren't quite as prevalent. It's still possible to hire a bad inspector, but regulations help control some of the worst offenders. Still, nearly half of states don't regulate inspectors in any way.
What are the Earmarks of a Shady Home Inspector?
Lack of professionalism is probably the first characteristic of someone home buyers might not want to do business with. If the inspector is rude, doesn't return phone calls, doesn't respect the property of the homeowner and drags their heels on sending a final report, it makes the whole industry look bad.
But an unprofessional inspector can still turn out a competent home inspection report that's as good as anyone else's. A shady inspector, however, puts people and property at risk. Here are some warning signs:
Tendency to under- or over-report the existence and scope of defects
History of complaints (check Angie's List, the BBB and social media)
Over-reporting defects with referrals to a certain repair contractor
Offering to make repairs on defects found
Refusing to allow customer to attend the inspection
No or few credentials and no proof of experience
No license in a state that requires it
No association membership
No testimonials
No contact information besides a phone number or email address
No insurance
Naturally, not every warning sign is valid on its own. For example, not everyone wants membership in a home inspector association and many states don't offer home inspection licensing. When several issues show up in one inspector, "shady" is probably an understatement.
What's a Respectable Home Inspector to Do?
Most home inspectors are fine individuals who want to do a good job and take pride in their work. They pay their taxes, keep up with industry news and always strive to improve. The best way to combat the bad apples in the industry is to rise above them and stay there. The more reputable inspectors there are in the industry, the less effect the bad ones will have.
That said, sometimes news of a bad home inspector takes off like wildfire. And you know how popular horror stories are. A good example is a story published several months ago about how bad home inspectors were ruining "solid deals" in real estate. Structure Tech's Reuben Saltzman took issue with the claims and expanded on it at his blog.
His focus was more aimed at the misinformation about the industry, but it also shines a light on the fact that most inspectors aren't bad, no matter how much more publicity real estate agents get. Education: that's one way to combat the damage some shady characters do. Blog about it. Get active on social media. Let your customers know the warning signs of a bad home inspection investment.
The other thing to do is call out shady inspectors wherever you see them. This is especially important in locations without licensing and where natural disasters such as tornadoes and floods are common. Fly-by-night predators can take homeowners for a lot of money when they're in distress.
Every industry has bad characters, even in some of the most respected and longstanding institutions. You can't make everyone play by the rules, but you can do your part by committing to excellence. With more good inspectors than bad, the shady ones are outnumbered.
There's no time like the present to build your future as a certified home inspector with ethics. ICA School can help you understand Standards of Practice, ethics codes and the fundamentals of operating an above-board and profitable home inspection business. Enroll now and get started today.