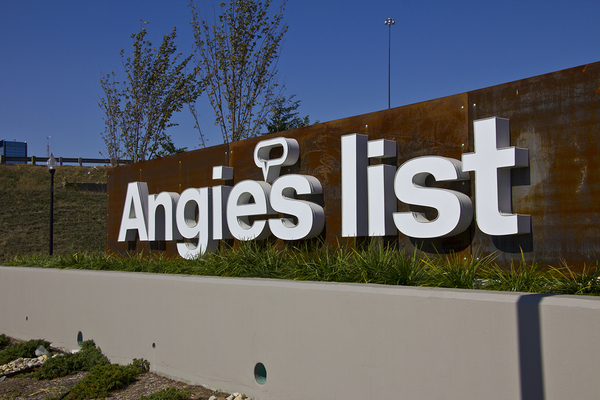 Home inspectors need every possible marketing avenue that they can find. That's especially true in the beginning when newly certified inspectors are just starting out, but it's good advice for anyone. As long as you get noticed by people who need your services and it doesn't cost a fortune, exposure is a good thing. Angie's List fits those criteria.
No longer a paid service, Angie's List is free and open to everyone now. After years of connecting people with service pros, not to mention giving consumers a voice, it has become a reliable source for dependable, verified reviews, which are influential in the right environment.
Encourage Every Customer to Leave a Review
If you think testimonials by random strangers don't have much power, think again. You should encourage every customer to review you on Angie's List.
Reviews are as almost as good as referrals in the bank. A BrightLocal survey revealed some interesting consumer patterns.
88 percent check out reviews before doing business with a company
72 percent trust positive reviews
39 percent read reviews regularly
12 percent aren't interested in reviews
67 percent read at least six reviews before making a decision or forming an opinion
85 percent read up to 10 reviews
As for the power of a positive review, check out these findings:
92 percent think a 4-star rating is worthy of their business
72 percent will consider a company with a 3-star rating
27 percent give 2-star-rated businesses a shot
Only 13 percent will patronize a business with a 1-star rating
57 percent will patronize a business after reading positive reviews
72 percent will "take some sort of action" after reading a positive review
Now here's a surprising finding. As much as 88 percent of consumers think online reviews are just as influential as a personal recommendation.
If you've been in business for a while, you might already have Angie's List testimonials or reviews waiting for you to claim them. According to a Q&A page at their website, the company says any member can review a business, whether or not the business has a profile.
Share Your Angie's List Profile Everywhere
Once you've got a profile, you're in business. All that's left is to keep encouraging reviews and then tell the world about them. The more you do to drive potential customers to your reviews, the less you'll rely on people accidentally stumbling onto them.
Your website should have at least one link to your Angie's List profile. If you can link it on more than one page, all the better. Social media is the next place to maximize exposure. Link your profile on your business page and share links periodically to drum up more clicks.
Social media shares offer a double opportunity. Not only can you grab the attention of people who follow your business, you can place a relatively cheap ad for no more than $2, which is possible on Facebook, and get your profile in front of more eyes. That opens the door for engaging with your followers and everyone your ad reaches with conversations about why inspections matter and other content that's relevant to a home buyer.
Think About Paid Angie's List Advertising
Facebook, Twitter, and LinkedIn aren't the only places you can buy advertising. Angie's List offers it too, and it helps your search rankings tremendously.
When a user searches Angie's List for a home inspector, they'll find a string of results. Depending on your location, your search result might be buried under several others. With a paid ad, your result goes at the top of the page.
Check out their advertising terms and costs, as those are subject to change. According to Fit Small Business,   you could pay as little as $20 per month or as much as a few thousand. The average monthly bill, they explain, is about $200. But you can control those costs by setting ad spending limits when you buy ad space.
Marketing and advertising are changing quickly. Certified home inspectors need business cards, brochures, and other traditional tools. But more and more consumers go straight to the Internet when they want to find a service professional. Angie's List has cultivated a trustworthy profile where average people can learn more about who to hire. When your reviews are good, consumers believe it.
If you're still just thinking about a career in home inspecting, let ICA School show you the way. Get a free course demo and see firsthand how you really can get a great home inspection education online and on your own timeframe. Before you know it, you could have your own business to market.