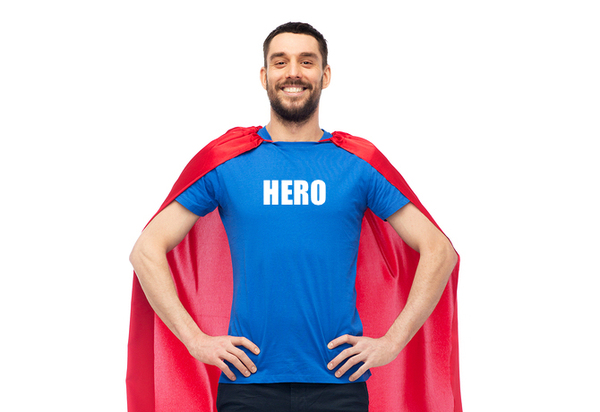 No caped crusader will step up to protect the business you've built. You've got to be your own hero from the first day. One of the best and most proactive ways to keep trouble at bay is a home inspection checklist.
There are errors of omission and errors of commission. For the latter, you need to know your stuff. That's why you invest in your future and that of your business with a solid home inspector education. For the former, it's not as easy.
A home inspection checklist helps keep your work on track. Here's how.
#1: Direction for a Smoother Inspection Process
Especially when you're a newly-minted certified home inspector, you need a map, so to speak, of the work ahead. In time, you'll develop a process. But every home is still different.
Sometimes, your system or methods won't work as designed. A checklist helps you navigate around unexpected issues so your work can flow more smoothly.
If you use a home inspection reporting app, a lot of this will happen for you. That's one reason why ICA School includes Report Form Pro with your tuition. With an app, you have a checklist built in and it was developed by inspectors who know the home inspection industry. They know what to watch out for and what to expect on an average and not-so-average job.
#2: Fewer Chances to Forget or Overlook a System
Those errors of omission plague the sleepless, worried nights of many a certified home inspector. Did you really check the valve on the water heater? Or did you overlook it? What if it's defective? What if it causes a flood in the basement?
After a while, inspection details tend to run together from one house to the next. If you have a thorough checklist, you can't overlook a system unless you also overlook the list.
Here's a brief outline of what belongs on a general home inspection checklist.
Structure
Grounds
Exterior
Interior
Windows and doors
Trim
Roof
Attic
Kitchen
Bathrooms
Basement or crawl space
Plumbing
Electrical
Heating and cooling
Ventilation
Utility rooms
Miscellaneous systems
Detached structures, if you inspect them
Porches and decks
Patios, walkways, and driveways
In each category, you have lots of opportunities to add more prompts for what to inspect to prevent errors of omission.
#3: Evidence That You Completed the Job
Most of your customers will fall somewhere between "Interested" and "Can we just get this over with?" Occasionally, you'll have highly involved customers who pore over the smallest detail both during the inspection and on the home inspection report.
If you omit anything and it comes back to haunt them later, every type of customer will land firmly in the "highly involved" category. Sometimes, customers make that switch if anything at all goes wrong after they move in. You'll be on the defensive.
With a home inspection checklist, you have proof of completed work. That won't prevent a customer from eyeing you suspiciously or even threatening to sue. It will back you up with your E&O insurance provider, which can save your hide in a lawsuit or at least protect you from higher insurance rates or a canceled policy.
Phones ring, dogs bark, and customers ask questions when you're on a ladder with a flashlight in one hand and an electrical tester in the other. If you develop a home inspection checklist, your chances of omitting something important diminish.
The best argument for a home inspection checklist is that it helps you do your best work. You're not really a superhero even if you practically leap tall buildings to gather information for your customers. You can be your own hero and protect your business by taking steps on the front end to prevent mishaps that are bound to happen.
Are you ready for a new career where you're in charge of success? Enroll now with ICA School. Our comprehensive education program gives you the best training and value for your investment.