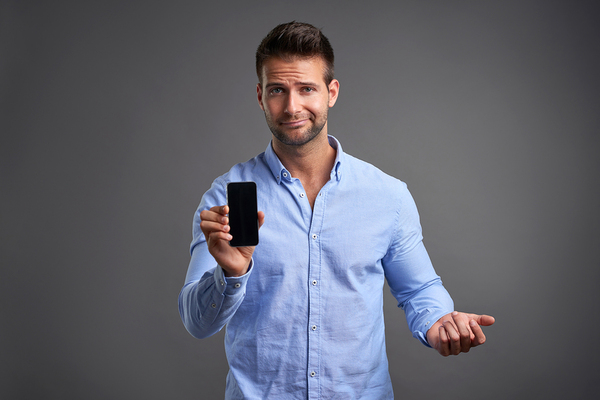 Home inspection reporting apps are awesome…until they're not. In theory, apps are one of the best technological advances in the industry. Instead of carrying a clipboard and pen the way that home inspectors worked in decades past, you can enter all of the inspection details into a mobile device.
Unfortunately, not every home inspection app is all that it's cracked up to be. Some won't even load or open without internet coverage. If the job site is rural, you might be dead in the water. But that doesn't mean the inspection can't go on as planned.
Here's how you can work around the problem.
Get a Personal WiFi Device
When an app won't load, it's often because there's a provider gap. Your service provider might not cover the area. In some cases, there's no coverage at all. If it's the latter, you can put your mobile device away and move to Plan B. If it's the former, a personal WiFi device could save the day.
Personal WiFi devices, sometimes called by the brand name MiFi, are miniature mobile hotspots. Many are smaller than your wallet and fit in your pocket. They tap into a local network, which lets you keep on working.
If you have AT&T service, as an example, a Verizon personal MiFi device can expand your coverage. LifeWire suggests that you check with your cell service provider for more details about fees and restrictions.
Keep a Set of Hard Copy Home Inspection Report Forms Handy
Just because the world has gone digital doesn't mean old-fashioned methods don't work. Home inspectors used paper forms, pens, pencils, and clipboards for years. They still work just as effectively now.
You'll need a few sets of forms ready to go at all times. Once you have coverage again, you can transfer the inspection details to your home inspection reporting app to finalize the report and send it to your customer. Although you could mail the paper forms to the customer, transferring the report to your app makes recordkeeping simpler.
Use a Laptop or Tablet and Digital Home Inspection Report Forms
If your mobile device is a pretty paperweight and you're not crazy about paper forms, there's still another option. With a home inspection report document on your tablet or laptop, you can get the details in a digital form whether or not you've got a signal.
ICA School partners with Home Inspection Report, who offers inspection reports in a mobile app and a Microsoft Word document for your computer. The Word version retails for $149, but it's free with your ICA School tuition.
Unless you live and work in a rural area or one with sketchy mobile coverage, an app is the quickest and most convenient way to document home inspections and send them on to your customers, but coverage can drop, no matter where you are.
A great home inspector is one who's prepared for everything. With an app, a set of hard copies in the glove compartment, and a document on a laptop or tablet, all of your bases are covered. No service gaps or dead batteries can keep you down for long.
Are you still just thinking about how to become a home inspector? ICA School can help. Get a free course demo and see what makes our education program so effective.