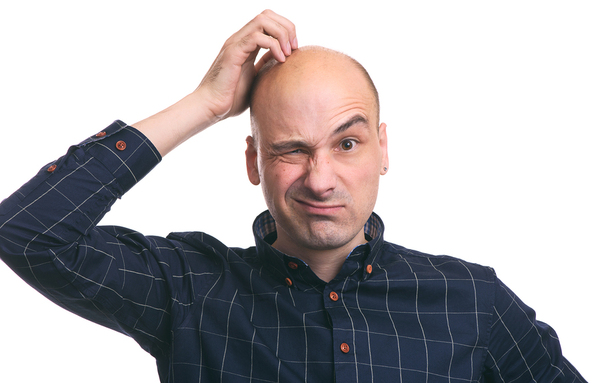 Not everyone is a natural entrepreneur, and that's okay. Unfortunately, too many new home inspectors give up altogether before their business is a year old because it isn't sustainable as-is. Why? Some may find the home inspection certification process is too tedious between taking classes and the certification test – and that doesn't include bonus classes that may be state-specific!
How long does it take to become a home inspector? Different states have different answers due to a variety of weather and location needs, which causes many ponteital inspectors to begin looking into other fields for opportunities. Maybe what they need isn't another new career, but a different approach to being a certified home inspector.
Your business might benefit from some professional advice, or maybe you'd feel more comfortable working for an established company. Even if you're frustrated, it's worth learning how to get started as a new business owner. If you're worried about what might happen after you finish home inspection training or you're already struggling at work, here are a few ideas to help get you over the hump for a lasting career.
Talk With a Tax Accountant
Taxes can make or break a new business, so a tax accountant is a great place to look for help. If you get your taxes wrong, one year's worth of incorrect filings could create a serious problem that takes several years to sort out.
Sole proprietors are taxed at a very high rate, but it tends to even out when compared to the fees related to an LLC or another type of business organization. A tax accountant can help you understand your tax burden and the best way to manage it.
You might only need one appointment to get on the right track. Your accountant may set up your books so that you can maintain them going forward. Or you might consider hiring an accountant each quarter to help with quarterly tax filings. When tax season rolls around, you'll be glad you've got a professional to handle business deductions and tax credits for which you may qualify!
Make an Appointment With the Small Business Administration
If taxes give you a headache, contracts stress you out and business development is a foreign concept, there's good news: the Small Business Administration was created for people like you. Sole proprietors and other small business owners need guidance, and that's where they excel. There's an office in nearly every major city, so there's probably one near you. Whether you're brand new to entrepreneurship or have a background in business, the connections you can make at the SBA are truly priceless.
The SBA can help you sort through issues such as how to set up your business, understanding licenses and other requirements, and they can also help you connect with funding sources such as small business loans and grants to grow your business.
If it's related to a small business, the SBA knows the answer or they can direct you to someone who does. Best of all, most SBA services are free. All it costs is your time.
Connect With Home Inspectors Around the Country
Are you a member of any home inspector association? If not, why? In exchange for your membership dues, you get a lot of perks:
A code of ethics
Standards of practice
The latest industry news
Regular meetings
Conferences
Continuing education opportunities
Networking opportunities
An association membership keeps you headed in the right direction with your career. It also helps you meet other home inspectors, who could become great professional peers. One downside to associations is the local competition factor.
Networking with inspectors close to home might be challenging because you compete for the same customers. Networking with inspectors in other states could be much more helpful. Talk with them about their pricing structure, strategies for attracting new clients, and what regulations are in place in their area. Conversations comparing requirements by state can be beneficial to your home inspection business.
Consider Your Business Marketing Approach
If your marketing consists of handing out business cards and taking candy to real estate agents, it's time to join the 21st century. The best marketing that's both affordable and effective is content marketing.
Content marketing brings more business leads to you instead of you spending untold hours and dollars finding them. Here's just a peek at how content marketing works.
Build a simple, streamlined website
Start a blog and write regular posts
Use a call to action or CTA on everything that you do
Create strong landing pages that help your customers make a decision
Make videos, write eBooks and write articles on LinkedIn
Stick with it
Everything that you create is content. Content is made to be shared. Its job is to drive people to your landing page where the only smart decision is to hire you. Kissmetrics breaks it down into more digestible chunks.
Content marketing can also help you carve out your footing in the market by making you more relevant online. With the right search engine optimization strategy, you can ensure your company is listed on the first page of results for home inspectors in your area. Social media, reviews and page ranking can make or break a business – especially a new one. Consider the way your company is represented online and make an effort to increase your clicks. An uptick in web traffic will inevitably lead to more business.
Think About Working for an Established Company
There's nothing wrong with closing up your own shop and working for someone else. In fact, you could consider it paid training. While there's nothing quite like being your own boss, there are definitely a lot of perks that come with working for someone else.
Here are just a few of the many benefits:
A steady stream of work
The support of a larger company behind you
No marketing responsibilities
No self-employment tax
No business-related paperwork
When you work for an established home inspection company, you have none of the responsibilities that accompany building a business. You'll also learn while you work. Over time, you'll gain a better understanding of how a successful home inspection company operates, which you can one day take to your own business. Many successful property inspectors begin their careers working for an established company and then launch their own business after gaining experience in the field.
You've got many different avenues for finding help to stay in the game as a certified home inspector. The only thing you shouldn't do is give up before you've given it a fair shot.
Every entrepreneur has a period of learning and adjustment. It's not the struggle that defines you; it's how you handle it. There are successful home inspectors in every state. You might as well be the next one. ICA School can help.
While new businesses rarely thrive overnight, you'll find success with the right training, support from teachers and first-hand experience. Curious about ICA's qualifications? We're respected throughout the industry for our expertise, convenience and affordability. Find out more about the ICA advantage by visiting our Why ICA section, then enroll in our home inspector training program and study at your own pace. Once you're certified, you'll have a wealth of helpful resources at your fingertips.