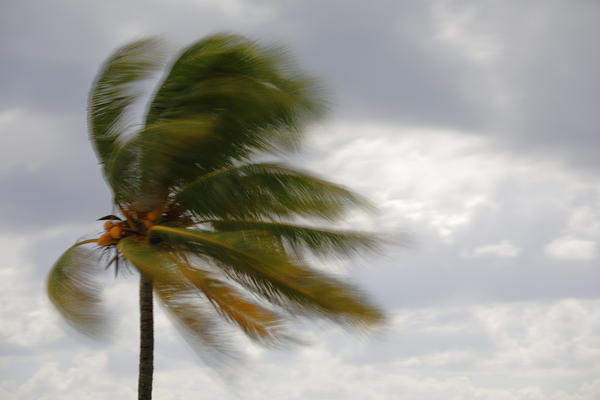 No part of the country is safe from natural threats. In Florida, high winds and related hurricane damage cost homeowners and their insurance companies billions. That's why folks don't necessarily wonder if the next big storm will hit, but when. It's also why wind mitigation inspections are so important.
ICA School has partnered with PDH Academy to offer wind mitigation training for every student enrolled in our education program. It's included in your tuition. If you're already a home inspector, you can still enroll. A low fee of $200 gives you access to the same materials, which are approved by the Florida DBPR Construction Industry Licensing Board.
Here's why this course matters.
Homeowners Save Money on Insurance
The dollars and cents bottom line of a wind mitigation inspection could lead to lower home insurance premiums for Florida homeowners. After a wind mitigation inspection, homes that meet updated construction standards may qualify for better rates.
Homeowners insurance poses increasing challenges for everyone in Florida, says the New York Times. With so much hurricane damage in recent years and traditional insurers either backing out or severely limiting who they'll insure (and for how much), homeowners need all the help that they can get.
Home Inspectors Broaden Their Potential Earning Horizons
Few home inspectors don't want more ways to drive in new business. Chances are, you're the same. Wind mitigation inspections are a perfect avenue for it.
Although they don't normally cost homeowners as much as a full home inspection, they also take less time for you to complete. Because you can often perform a wind mitigation inspection in about an hour, you could take on more jobs.
Customers Can Plan for Repairs and Upgrades That Improve Safety
Not every Florida home is built to modern construction standards. Many were built decades ago, and building science has taken great strides ahead since then. When a wind mitigation inspection results in bad news, homeowners can use it as an opportunity.
Using what they learn from your report, they can plan for repairs and upgrades that bring their home up to current standards. That helps them stay safer and could help them qualify for those better insurance rates that others enjoy.
Inspectors Can Educate the Public About the Importance of Wind Mitigation
The more you learn about wind mitigation in Florida, the more you can teach your target market. Knowledge not only equals power, it can also equal safer homes and safer families.
You can make a difference for your business and for the people in your community through:
Social media posts and engagements
Blog posts and articles
Informational videos
Infographics
Lunch & Learn appointments with real estate agents
Wind mitigation inspection education helps you provide a better and more well-rounded service for the Florida residents you call neighbors. It's only a 3-hour course time commitment, but you'll come away with tools that help make homes safer when the next big storm bears down on the Sunshine State.
If you need wind mitigation education, ICA School and PDH Academy can provide it. Enroll now and get started today.