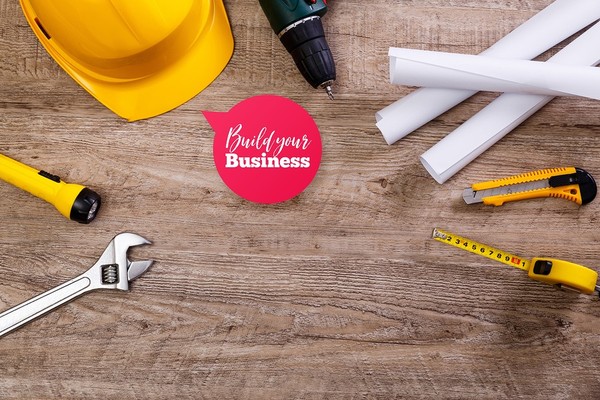 Once you've earned your home inspection certificate, you may wonder how you will go about building your business.
Any business that wants to gain an edge over its competitors has to offer a better product. But the product you're offering isn't merely your expertise on home systems, although that's certainly the most important part.
Assuming that you learned all the critical parts of home inspection and do a detailed and thorough job, you also must provide good customer service, or your business will be slow to grow.
You usually think of good customer service as help from a friendly, competent representative, but it's more than that. If you go through the experience step by step, your first interaction with the customer would be when they call. If you cannot answer the phone at the time of the call, you want to be sure your voicemail is properly set up with the name of your business and other essential information.
Be a Trustworthy Home Inspector
In order to build trust with your new potential customers, you must return their calls promptly. This means within 24 hours; sooner is better. They may have made several calls to various home inspectors, and the first one to call back will likely get the job.
You must be friendly and helpful when you speak to your customers, but you also must be accommodating. Give them a range of days and times to pick from for their home inspection. Don't just say you'll be there between noon and 4 on Tuesday just because that time is open on your schedule; it might not be convenient for them.
When you do make an appointment, give a narrow window of time, ideally less than an hour, and then be sure to stick to it. If you are going to be unavoidably late, call to let your customer know.
Give Little Extras
Since many others in your area likely will be offering the same service as you, you can get a leg up by providing more value. For instance, you may include free reference material, such as books or pamphlets, about maintaining and repairing home systems.
Whereas most customers generally want a home inspection to protect themselves from unknowingly taking on expensive problems, it's safe to say they would prefer to hear that everything with their home is in good condition.
Alas, this is not always the case, and the bad news must be delivered. What you can do to make it easier on them, however, is show them how or why the problem is a problem. Once you have been a home inspector for a while, you will find you run into the same types of issues frequently.
For instance, according to realtor.com, some of the most common issues are faulty wiring, foundation problems such as cracks, and roof issues such as broken or missing flashing. Some homeowners may not even know what flashing is. If possible, take a picture of the damage. Also, consider creating a handout with a pre-printed photo and information about typical problems. Explain to the customer how this is important to the integrity of your roof, and keeping your home dry and free of mold.
This way, the customer understands what is wrong and why and how quickly it needs to be fixed.
What NOT to do as a Home Inspector
There are also some things you want to avoid doing to help ensure your business remains successful and profitable.
Home inspectors are vested with a big responsibility. They are charged with certifying the safety of a home. You don't want to take this responsibility lightly. Go to the lengths necessary to ensure all home systems are functioning adequately.
No matter how well you do your job, however, you are human and you have limitations. For this reason, it's critical to carry insurance for your business. A lawsuit can be expensive, and you want to be sure you protect yourself.
ICA wants your home inspector business to succeed. See our website today for more tips and help with home inspections, such as convenient templates and free home inspection software to all of our graduates.  To find out more about our classes, get a demo today!