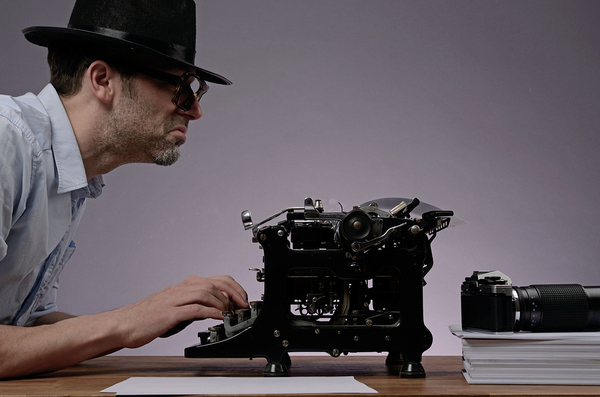 You've read a blog or two, so why not give blogging a shot? You don't have to be an award-winning writer to create home inspection-related content that your audience will want to read. You only have to talk about what matters to them.
It's not difficult, and it doesn't have to cost a single penny. So if you have the time and inspiration, here's what you need to know to get your blog off the ground.
Content Creation Is Serious Business
Some might still view content creation as a pastime. But for serious business people, content is part of a multifaceted marketing strategy.
It can help raise interest in your home inspection business 24 hours a day. And it can convert lookers into clients, even at 4 o'clock in the morning when you're sound asleep.
Most content creators spend time researching what's important in their industry. That's how an editorial calendar evolves. What's that? Read on to find out.
You Editorial Calendar Keeps Posts on Schedule
How do you know what to write about and when to write it? Your editorial calendar will tell you.
Of course, it's possible to write a blog, even a great one, without a calendar. But it helps keep you on track, plus it gives you guidance about what performs well at certain times of the year. More on that later.
Your editorial calendar should contain content or blog post ideas for several weeks into the future, if not a whole year. Most blogs keep a set schedule of 2, 3 or more posts per week. With a calendar in place, you'll know at a glance what you already decided to write about.
Great Post Ideas are All Around You
The Internet is a wonderland of inspiration. If you type "home inspecting" into your Google search bar, it will suggest "home inspecting cost." That means a lot of people are searching the term "home inspection costs," so it's a hot topic to write about.
You could write about the different home systems that you inspect. For example, people in colder regions would probably have interest in content about furnaces or fireplaces. Or maybe begin at the beginning and write a post about everything from attic to crawl space.
Here are more topics for meaningful content:
Will a new building code update affect your clients?
Are there any new home products on the market that need a shout out?
Do you plan any promotions in the near future?
What makes your home inspection business different from others
There are the types of questions that blog posts address. And you'll probably think of a lot more.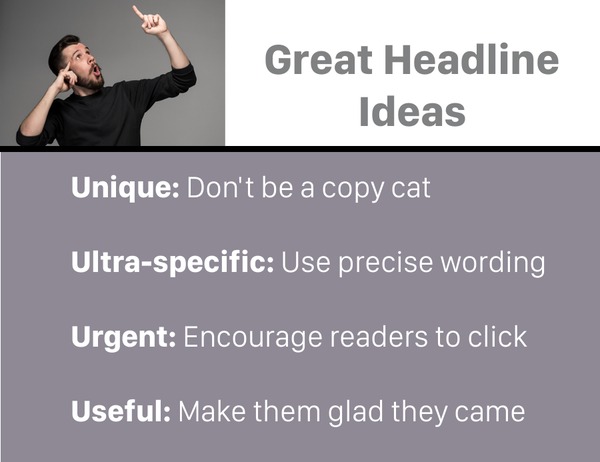 Start Strong With a Great Headline
Ever wonder why some blog post titles have a certain ring to them? It's because researchers have devoted a lot of time to learning what resonates with the digital reader. Reading online is different from reading copy in print.
Two rules dominate the headline business, and that's to keep it short and make it stick. A short headline gets right to the point, which helps readers find you. And a sticky headline packs a punch. You can get a free copy of the wildly popular "52 Headline Hacks" at Smartblogger. Switch them up, make them your own and have fun with it.
Headline hacks are more like prompts that spark imagination. For example:
The Minimalist Guide to [Fill in the Blank]. What might your audience want to simplify? Write about it!
X Little-Known Facts That Affect Your [Fill in the Blank]. Do you want to share insider information about asbestos, water heaters or roofing materials? There's your chance.
The Great [Fill in the Blank] Hoax. There's an interesting one. In a short title, you've told the reader that they might be fooled by something, but you have the answers. Maybe investing in a certain appliance or home improvement material isn't such a great idea after all.
Images Speak to Readers
You need at least one great image for every blog posts. It's more important than just a way to beautify the post, it helps improve engagement.
You'll get better search engine traffic
It helps tell the story
Readers will be more likely to share
Just beware of taking images that aren't really free. Everyone's computer can save almost any image on the Internet. But that doesn't mean you should. One blogger spent thousands to settle a court case, just for using an image of a green pepper found in a Google search.
Bootstrapbay has a list of image sites that let you use their stock images for free.
If blogging sounds like something you'd like to try, you'll have plenty of questions. Check out Blogging Basics 101 for a tutorial approach that gets get you started.
The important thing is this: if you start a blog, take it seriously. Otherwise, it's a waste of your time and energy. If you use it to its fullest potential, you could drive in new home inspection customers, build your company brand and become a thought leader in your industry.
If you're still in the thinking stage about the industry, that's OK, too. Get a free course demo from ICA School and see what our online home inspector training is really like.