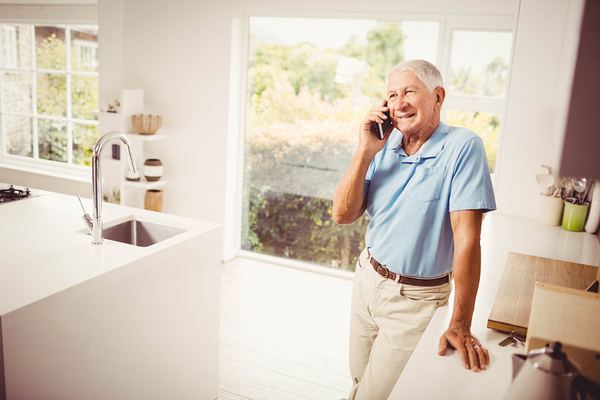 Every house has defects. But some buyers are easily frightened off, even if the defects are not especially serious. Along with information, you hold a lot of responsibility and influence in your hands.
Being a certified home inspector means sometimes you'll deliver the not-so-wonderful news. But you can buffer the negative while conveying the truth and help avoid liability on your part.
#1: Always Report the Facts
First and foremost, you'll want to deliver the facts as you find them, without any gloss or tarnish. That's the most important part of a home inspection. Even when the home is riddled with numerous defects, resist the urge to paint a sinister (or overly glowing) picture of the house in question.
You'll never know when a buyer is fine with numerous defects or if they'll run away at the first sign of a loose roofing shingle. Maybe they're especially handy and want a fixer-upper. Or maybe they never want to wield so much as a paintbrush. When you stick to the facts, what is defective and what's not, you'll give exactly what they paid for: clear information.
#2: Offer Some Perspective
Along with the facts, you'll also want to ensure they gain perspective. For example, a missing or broken attic collar tie might mean nothing to a lot of your customers. But when you explain that collar ties are part of the structural framework in the attic, they'll have a clearer idea.
Too much information is sometimes too much. So also consider the client you're working for. If they're a construction worker, you can probably use more industry-related terms. But if they explain that they know little about home systems, you'll want to clarify a little more. The objective here is presenting information so that it's understood.
#3: Shy Away From Judgment Calls
Which brings us to good judgment. Sometimes, you'll need to make a judgment call. But not as it applies to the lifespan of a system or how much it will cost to replace or repair. Clients rely on you as an expert. So if your predictions prove inaccurate, you could find yourself in hot water.
It's best to provide facts and offer clarity on the systems, but shy away from anything that seems like a forecast. The HVAC system that's rattling and wheezing outside might survive for three more years, at least if it's repaired and then maintained. But the roof that you say could cost about $10k to replace might actually cost $20k once the shingles and underlayment are removed to expose the decking. Your customer could hold you responsible for that information.
No one likes being the bearer of bad news. But every home inspector will find him or herself in that uncomfortable spot many times. It's all part of the job.
It's not important to craft a home inspection report that makes the customer feel good about the house. What matters are facts and understanding. Those things breed trust, and they help support your good reputation.
If this sounds like the community serving career path that you want to take, ICA School is the right place. Enroll now and get started on your new career today.