Stephan Baldwin is the Director of Business Development for Assisted Living Center, a directory of assisted living communities.
Home inspection is a complex and skill oriented field that appeals to a lot of people. With proper training, the right skills and dedication, anyone can become a competent home inspector.
Home inspection training teaches the regulations, laws, and specific factors to watch for during the inspection process.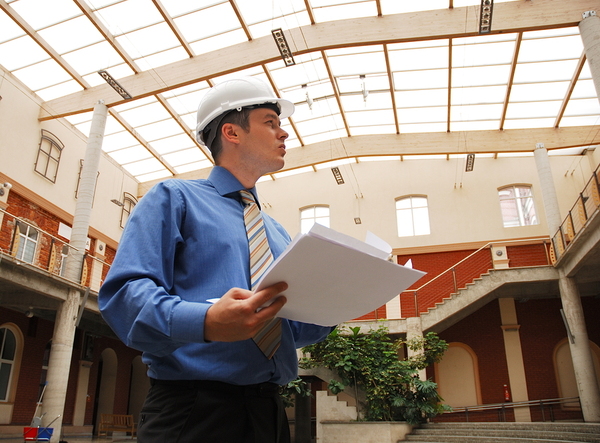 Assisted living communities need to meet a long list of state regulations.
Though typical home inspections are going to be the bulk of your workload, you may also come across special projects like senior living facilities and homes.
These projects will require special attention to ensure that they meet the federal and state level regulations for the area in which the facility or home is being built.
Demand For Inspectors
There are over 31,000 assisted living facilities in the United States housing nearly a million residents according to Argentum, a national association for assisted living. The senior population is growing, which means there're no signs of facility construction slowing down. Right now 10,000 people turn 65 every day. This is expected to continue until 2020 as the baby boomer generation continues to age according to Pew research.
Meeting Senior's Needs
It is incredibly important that both builders and home inspectors be aware of the regulations that pertain to these homes and facilities so that they can create a building that is going to work well for senior care patients.
Aspiring home inspectors will learn the full spectrum of regulations like fire safety regulations, building codes, and safety guidelines that are specific to assisted living.
For a complete list of regulations near you, please visit the State Regulations and Licensing on the Argentum website.
Updating Regulations
In 2015 new codes were written to help differentiate assisted living facilities and buildings from institutional buildings like nursing homes and hospitals according to Argentum.
In previous codes it was required that smoke detectors be placed in hallways of assisted living facilities much as they would be in nursing homes or hospitals.
This is not beneficial because of the way that assisted living facilities are broken up into private spaces where hall smoke detectors may not be heard.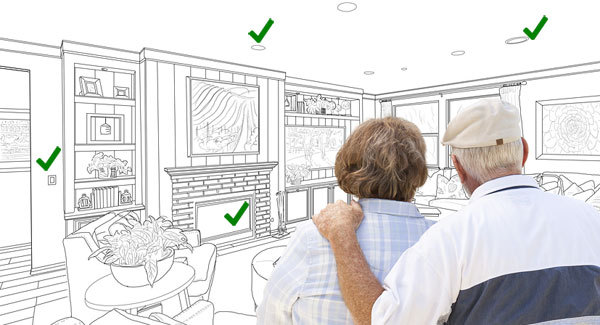 Assisted living regulations provide inspectors with opportunities to specialize in an industry that is established but still growing.
Differences Between Assisted Living, Nursing Homes, and Hospitals
Assisted living facilities may provide some of the same functions as a nursing home or a hospital, but are not set up in any way that is similar to this type of institution so regulations are changing to accommodate that. Taking your building inspector certification will provide you with the knowledge of what regulations have been changed and what regulations apply to this type of building.
Many codes are going to be similar to those that apply to residential buildings that are not of the assisted living variety but it is important that as a home inspector you learn the difference and are able to spot issues before the building is complete.
Special Regulations For Alzheimer's Patients
A prime example of this is that those facilities that house Alzheimer's patients must have a system that prevents patients from leaving the facility without the consent or supervision of another person.
These buildings must also have an automatic deactivation of these safeguards in the event of a fire or an activation of the sprinkler system stated in the regulations set by the Department of Social Services (DSS).
Other regulations may apply to buildings on the grounds that are not part of the main structure and so on.
Learning how to spot compliance issues is part of every building inspector course list and will help those that are seeking their home inspection license to gain the skills and knowledge that they need to do so. Home inspection certification can be very exciting and can lead to a rewarding and lucrative career if you know where to begin.
Interested in a becoming a housing inspector? Enroll now.