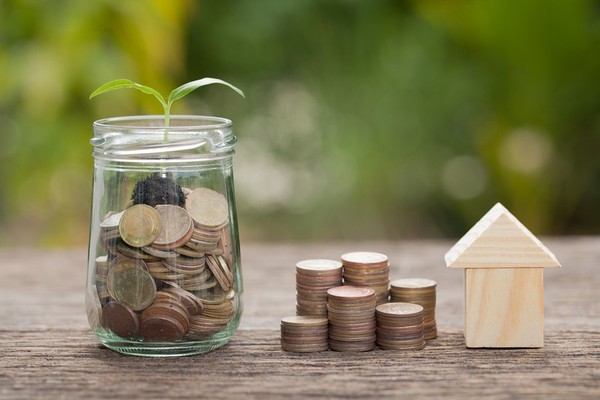 How much home inspectors make varies, depending upon factors such as the going rate for inspections in the general area, the strength of the local real estate market, the number of hours worked and the inspector's skills in marketing his or her business. Becoming a FEMA disaster inspector can be an additional source of income for inspectors to help them grow their home inspection businesses and increase their annual earnings.
Is a home inspector a good career? That depends. What's even more valuable than money to many home inspectors is the flexibility of being able to set their schedules, being their own boss and not having to be cooped up in an office all day. Inspectors can't, however, expect to pay the bills with job satisfaction, so earnings need to be high enough to make being a home inspector financially worthwhile.
PayScale, an online provider of real-time salary data, indicates annual salaries for U.S. home inspectors range from a low of $29,000 to $79,000 on the high end, with a median income of $47,815, or $18.34 per hour. The reality, however, is that it's difficult to reconcile actual earnings and a pre-inspection rate. Many home inspectors work just part-time. Some have full-time jobs and conduct inspections only on evenings or weekends. Others might be retirees or homemakers who want to supplement their incomes.
To increase the income generated by home inspection businesses, some home inspectors are adding additional inspections to the list of services they provide, such as commercial property inspections, thermal imaging and inspecting for mold. Others have taken the training needed to be certified as FEMA disaster inspectors.
FEMA Disaster Inspectors
The Federal Emergency Management Agency, or FEMA, responds to all types of natural disasters throughout the United States and its territories whenever the President declares a location to be a major disaster area. Examples include hurricanes, tornadoes, floods, fires, earthquakes and blizzards. Among FEMA's duties following a declared disaster is assessing the extent of damages to homes and businesses, which is needed to establish the amount of reimbursement victims will receive.
The government contracts with two outside companies to provide FEMA inspectors for responding to national disasters, which are WSP USA Inspection Services (formerly known as P B Disaster Services) and Vanguard EM. Both have a different method of paying their inspectors.
Vanguard brings inspectors on board as independent contractors rather than hiring them as employees. This means each of their FEMA inspectors is responsible for paying self-employment taxes on his or her Vanguard earnings. There are no taxes withheld on the money they receive from Vanguard, so these inspectors may also need to file quarterly estimated tax payments.
How FEMA Disaster Inspectors Are Paid
Vanguard pays its inspectors for each inspection based on his or her actual field experience. Entry level inspectors who have performed fewer than 500 FEMA inspections are paid $35 for each property. Intermediate level inspectors are those who have conducted between 501 and 2,500 house inspections are paid $39 for each house. Vanguard pays its advanced level FEMA inspectors who have made more than 2,500 inspections $45 per inspection.
Vanguard estimates FEMA inspectors can complete 6 to 15 inspections per day, but this can vary, depending upon the distance between the structures, the weather and the condition of the access roads. Assuming a 10-hour workday, entry-level Vanguard inspectors can expect to earn between $210 and $525 per day. An intermediate Vanguard inspector can earn between $234 and $585 per day, and Vanguard's advanced level inspectors are potentially looking at $270 to $675 per day.
FEMA disaster inspectors who work for WSP USA Inspection Services are part-time, temporary employees paid by the hour. Although the rate isn't published on WSP's website, Glassdoor estimates  WSP's FEMA inspector pay rate averages $26 to $29 per hour, which translates to $260 to $290 per day for a 10-hour workday. WSP inspectors are paid for their time spent training and traveling. WSP also pays its inspectors for overtime, and a typical FEMA workday maybe ten hours or longer. As with Vanguard, WSP's FEMA disaster inspector's pay increases with the inspector's actual field experience.  WSP also pays FEMA inspectors for their time spent training and traveling.
Most FEMA inspectors who commented on the Glassdoor and Indeed sites reported that they made between $300 and $400 a day, including overtime pay.
How Much Time Do Disaster Inspectors Spend on the Job?
At first, FEMA's per inspection pay may seem low when compared to the earnings of independent home inspectors, although FEMA inspections are different from conventional home inspections. A standard home inspection typically takes two to three hours, as opposed to FEMA home inspections, which only assess actual damages, and don't include inspecting the home's various systems and components. FEMA allows 40 minutes per inspection, although some experienced FEMA home inspectors indicate they only need 15 to 30 minutes each, which means a lot more inspections can be completed in a single day.
Vanguard says its FEMA inspectors deployed to disaster areas work an average of 10 hours per day, although inspectors themselves say it's often 12 or more hours. Most deployments last one to two weeks but are sometimes longer. FEMA disaster inspectors are expected to work seven days a week throughout the deployment.
Expense Reimbursements
Vanguard and WSP both reimburse their inspectors for most of the ordinary and necessary expenses incurred while deployed to disaster sites, including:
Transportation to and from the assignment
Mileage reimbursement for privately owned automobiles at the current rate allowed by the IRS
Per Diem meals and lodging at the prevailing GSA rate
Tolls and parking
Taxi fares
Laundry
FEMA inspector travel expenses that need to be paid upfront can add up quickly, especially those like airfares and rental car costs. It's advisable for FEMA home inspectors to bring enough money to cover at least two weeks' out-of-pocket expenses until their first expense report is approved and they receive reimbursement. Gas prices can sometimes soar in a disaster area, so keep this in mind when you're putting together your budget for the assignment.
When deciding whether to apply to become a FEMA inspector, here are some factors to seriously consider before reaching a decision:
Are you likely to pass a background check?
Are you in good physical condition and able to navigate challenging conditions and terrain?
Are you mentally able to deal with the devastation you're likely to encounter while on assignment?
If you're currently working, will you be able to leave on short notice for extended periods?
How does FEMA inspector pay compare to what you're now making?
How Becoming a FEMA Disaster Inspector Can Help Your Career
Doing even a single deployment with FEMA just might be more beneficial to your home inspection business than you realize. Every certification or credential you earn should be displayed prominently on your website, business cards and other marketing materials. If you received your home inspection training through Inspection Certification Associates, InterNACHI (International Association of Certified Home Inspectors) is probably already on them.
Only a very few of your clients are likely to have ever heard of InterNACHI, but virtually all of them have probably heard of FEMA. If they know you're trained and certified to respond to disaster and emergencies, they will respect this, and your image as a professional home inspector will be enhanced. Besides, you'll probably have some exciting stories to share with them, which will help build a better client rapport.
In summary, home inspectors' earnings vary based on the going rate for home inspections in the area, local economic conditions and the amount of time the inspector devotes to their job. Many inspectors genuinely love the work and wouldn't want anything to change. Becoming a FEMA disaster inspector will expand your knowledge base and contribute to your value as a professional home inspector.
Not yet a certified home inspector but have been thinking about making a career change? Inspection Certification Associates offers the fastest, most convenient and affordable home inspector training and certification available anywhere. Contact us online or call ICA at 888-374-4096 to get started today– you'll be glad you did!