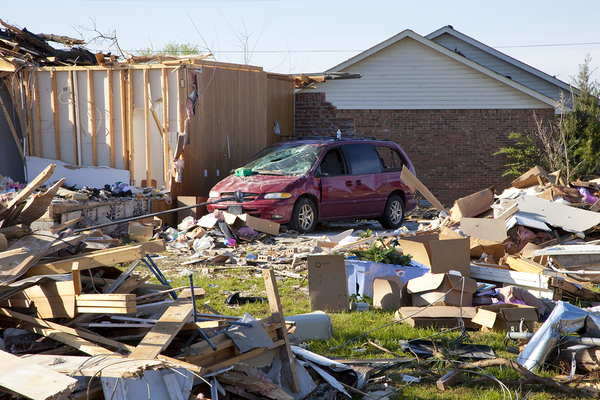 When you were thinking of becoming a home inspector, you probably didn't think about working with the Federal Emergency Management Agency. You likely envisioned inspecting homes and perhaps businesses in your area as preconditions for sales.
However, the unfortunate truth is that natural disasters are becoming more common. Fires, floods, hurricanes, tornadoes, blizzards and other storms are occurring more frequently, and many scientists, including those at NASA, point to climate change as the impetus for this.
Although some efforts are being made to adjust human behavior to slow the pace of climate change, many feel these efforts fall far short. Further, even if they were adequate, change will take time.
Thus, you can expect to see the number and frequency of natural disasters remain steady, or even increase.
Home Inspection and Property Losses
What makes disasters so catastrophic is not only the lives lost, but the homes and other property as well. Those that survive a wildfire or hurricane often come back to their homes to find little left.
As a home inspector, if you opt to become a certified FEMA inspector as well, you will likely open yourself up to more work and be more in demand. Becoming FEMA-certified is a process, however, so the sooner you get started, the better.
FEMA contracts out their home inspector certification process to two companies: Vanguard EM and PB Disaster Services.
The first step in becoming a FEMA inspector is passing the government background check. At this time, there is a backlog of many thousands of home inspectors seeking clearance — so much so that Vanguard has temporarily suspended acceptance of new applications.
However, it's probably best to keep an eye on the status of applications. Average time to go through the clearance and certification process is about six months, and hurricane season begins in June. Even if you don't get certified before then, it's good to start the process as soon as possible, because other disasters are sure to strike, such as mudslides, fires, or tornadoes.
What Do FEMA Inspectors Do?
After becoming certified and receiving their badge, FEMA inspectors notify the organization when they are available for deployment.
Once you receive orders to deploy, it's important to remember that you will be heading to a disaster area and that you may have to rough it. If you are driving to your deployment, you might be asked to bring your own food and water, since these will be scarce where you're going. You should also be prepared to sleep in your vehicle if you cannot find lodging.
FEMA inspectors are reimbursed for some of their expenses when they are deployed to a disaster area, including ground transportation, lodging, meals, but must be able to pay for them upfront. It can be challenging in hard-hit areas to find room in nearby hotels, as many will likely be full with residents left homeless by the disaster. Staying farther away is an option, but it will take you longer to get back and forth every day and cost more for gas, especially since gas prices in a disaster area tend to skyrocket.
If you're headed to an area that has been struck by a hurricane, the weather is likely to be warm and wet. Remember to bring bug spray and sunscreen to protect yourself during the long days.
Homeowners are notified of the time and date of inspections and must be present for them. You must check with them for documentation that they own the property. This sometimes can be difficult for them to produce because many people do not keep paperwork handy, and even if they do, it may have been destroyed in the disaster.
Make sure you always carry your FEMA badge; homeowners are warned against allowing anyone entry who does not have proper identification. Fraud and theft are rampant during disasters, and everyone is cautioned to be careful.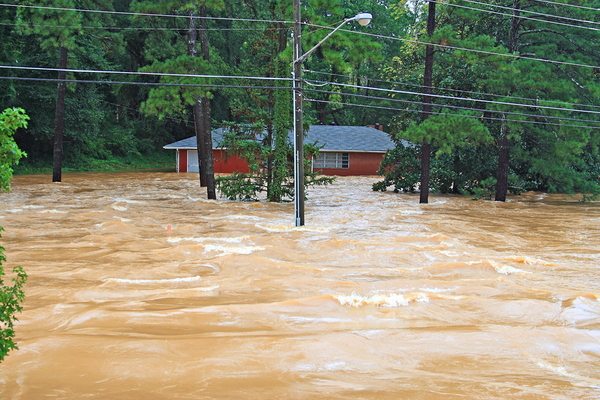 FEMA allots 40 minutes for these home inspections, which may be much less time than you are used to spending at your regular appointments. You must make note of all damage in your report, which includes damage to the structure, walls, floors, carpeting, and roof, but also the contents, since FEMA reimbursements cover possessions such as furniture and cars.
Some areas are repeatedly hit by the same types of disasters. Examples include hurricanes, earthquakes, and tornadoes. One important job of a FEMA inspector is being able to tell damage from the most recent storm versus damage from a previous storm. You don't want to award relief to homeowners for the same damage twice.
Inspections are supposed to take place quickly after a disaster, so residents can get their lives back as quickly as possible. But sometimes there are unavoidable delays. For instance, if any of the property is still under water, it cannot be inspected.
It's important to note that FEMA inspectors do not determine any homeowners' eligibility for benefits; they only note the damage and take photographs. Further, they do not assign dollar values to any damage; that is done by insurance adjusters. If the homeowners have insurance, an insurance adjuster will eventually come out and decide how much the company will give the homeowners. FEMA has its own adjusters that evaluate damage in terms of dollars as well.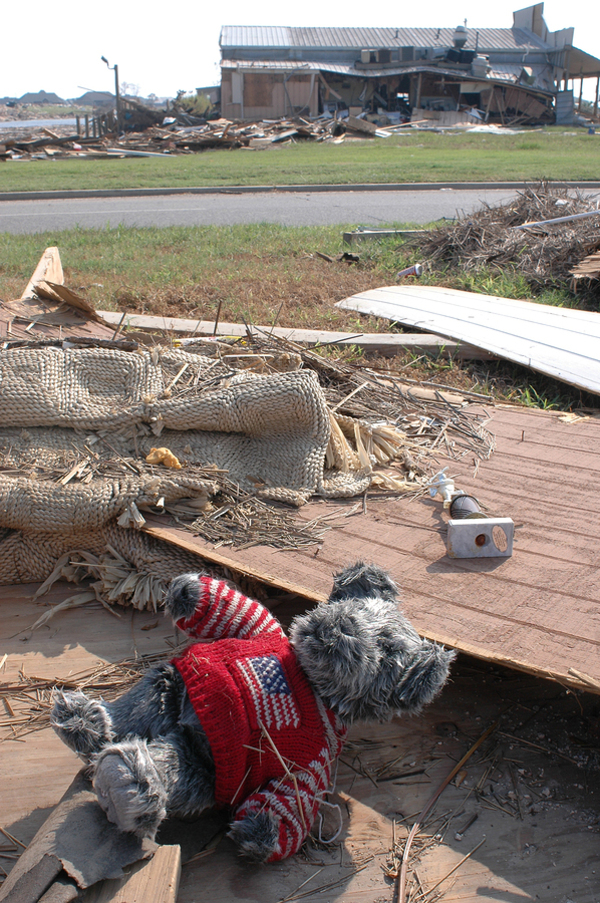 What Is it Like?
Doing FEMA home inspections can be exhausting and also disturbing. Home inspectors are bound to meet homeowners who have lost family members, friends, pets, and beloved mementos in the disaster. Some are elderly or infirm and left to fend for themselves without power and without the help of family members who have perished. You may feel like you wish you could do more for them, but the reality is that you are doing all you can to help them by being a FEMA home inspector.
Since the days are long and the working conditions are arduous, being a FEMA inspector is more of a call of duty than a mere job prospect.
A First-Person Account
One FEMA inspector from Dallas recalled his days tending to disaster areas hit by hurricanes in 2008 in a series of articles in the ASHI Reporter. He said that the real estate market in his area was tanking and his business was taking a hit. He decided to use some of his downtime to become a certified FEMA inspector.
His story is long and filled with tales of tragedies and chaos. In his first weeks on the job, he had trouble finding lodging and ended up paying top dollar for substandard quarters. Later, FEMA set up a temporary campsite for workers that was comfortable (and free), but the search for food and a dry bed up until this time had been challenging.
These costs can eat into your profit, and if your home inspection business is booming, deploying to a disaster area is probably not the best idea, fiscally. But if you have employees or work for another company, this may give you the luxury to serve in this capacity.
Also, if you are new to home inspection and just building your business, you may have the time to serve as a FEMA home inspector. In fact, this could even help your business, as you could add this experience to your resume and even grant interviews to local news outlets about your experiences.
What Do Experienced FEMA Inspectors Say?
Home inspectors who work for FEMA have given the organization 4.25 stars out of 5 on Indeed.com. Comments include:
I enjoyed my time working at FEMA. They paid very well, and treated their employees with a lot of respect.
Made my own schedule and pay was excellent. I was able to start at the time I wanted to and enjoy my weekends.
Contract housing inspector, great job and pay. I was properly trained and given a chance in a new industry. It has opened many doors for me in my life and has given me the chance to start a new career. The travel time away from family can be rough if you are not used to it.
Experience of a lifetime. Will definitely redeploy at my first opportunity when schedule permits. Very rewarding to know you are making a difference in someone's life, helping restore their way of living prior to a disaster.
At times heartbreaking seeing damage done to someone's home or business.
If you are interested in becoming a home inspector,  check out our website today. Our online certification program makes it easy and convenient to learn all the skills necessary to start a career in home inspection. Covered topics include interiors, exteriors, roofing, plumbing, heating, air conditioning, and marketing for your business. We even go over how to use drones in your inspection. And if you ever have any questions, we offer free phone support.