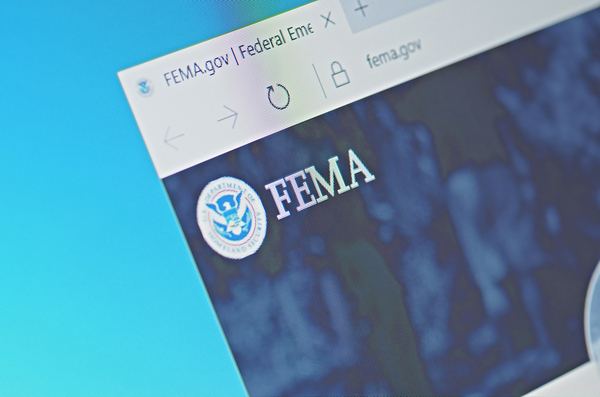 Do you need special home inspection training to become a FEMA disaster inspector?
The short answer is yes, and although the process is long, the majority of it is spent waiting for government clearance while the home inspection training itself is fairly brief and straightforward.
As a certified home inspector, you are already well-versed in the assessment of home systems such as electrical, plumbing, heating and air conditioning, as well as structural considerations. Even though some states do not require home inspector certification, many in this profession achieve this designation. It not only provides a better foundation for completing the work, but it lends your small business more credence.
In some ways, a FEMA inspection is easier than the type of home inspections you usually do, because you are only documenting damage, you are not delving deeply into every home system. Most home inspectors agree that a regular home inspection takes two to three hours, but FEMA allows 40 minutes per inspection in disaster areas. Other sources estimate time spent on a FEMA home inspection is 15-30 minutes.
What Qualifications Are Needed to Become a FEMA Inspector?
In fact, you do not even need to be a certified home inspector to become a FEMA inspector. The government contracts with two private companies that handle the hiring of FEMA inspectors: Vanguard EM and PB Disaster Services.
Vanguard qualifications for inspector applicants include:
Must be a U.S. citizen
Must be able to pass a background check
Must be able to deploy to disaster areas
Must have a valid driver's license
Must be able to pay your expenses while deployed
Must speak English adequately
Must be able to work under stressful conditions
Must act professionally
Must be highly organized
Must be in adequate physical shape to climb stairs, walk long distances, and work 10-hour days
Preferred qualifications include:
High school diploma or GED
Knowledge of building and construction
Math and computer skills
Passing the Background Check
If you meet these criteria, then the first — and probably the most difficult — step in the process is attaining government clearance. Although many people are approved, it takes time. Currently, Vanguard is not accepting new applications for FEMA inspectors due to a backlog of thousands of applicants awaiting clearance.
One of the most common reasons for failing the background check is not responding to FEMA inquiries. Another — and one that you might not guess — is being delinquent in paying taxes and student loans. If you have either of these situations, you must clear them up before applying or risk rejection. Get a copy of your credit report to make sure you are in good standing.
Some home inspection businesses are family-owned and operated, and employees may work in pairs. If you want to bring a family member or employee along with you on your FEMA deployment, he or she must also pass the background check.
FEMA Home Inspector Training
Once you pass the background check, you will undergo Vanguard training and upon completion will receive a certificate. Training starts with enrollment in online courses on such topics as Inspector Payment and Invoicing and Business Code of Ethics. The online courses include home inspector training videos as well.
Separate online classes are offered to intermediate-level inspectors. A couple of examples are Typical Flood Damages and Habitability Repairs Required Determination.
After completion of the online home inspection training courses, you must sign up for and attend an in-person training class, ACE4 Mock Inspection Training. This is an eight-hour class and goes over the basics of what you must do as a FEMA inspector, and also includes performing some mock inspections. Separate classes are held for intermediate inspectors.
All FEMA-certified inspectors are encouraged to attend classroom home inspection training once a year, to be prepared in case of deployment. Classes are free.
All FEMA disaster inspectors working for Vanguard are independent contractors, not employees. Some deployment expenses may be reimbursed, and the others you will likely be able to write off as business expenses, so be sure to save all receipts.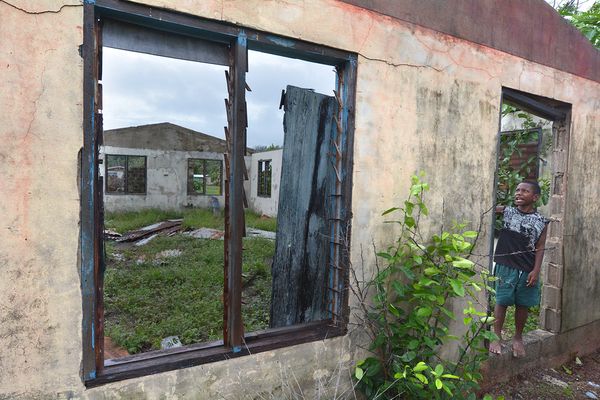 What Is it Like to Work at Vanguard?
Vanguard gets 3.5 out of 5 stars on Glassdoor, based on 15 reviews.
Reviewers said the work was rewarding and most felt the training was adequate. Many reviewers listed the stressful nature of the work as a con. On various forums, independent contractors have complained about lack of support in the field from supervisors unavailable to answer questions and slow reimbursements for expenses.
Many praise the pay rate, but a few say it's too low. The rate varies based on experience. You get $35 per inspection if you have inspected 0-500 properties, $39 for 501-2500 and $45 for 2501 or more. Vanguard says you can expect to perform between 6 and 15 inspections per day, which works out to between $210 and $675 per day. But remember, they are 10-hour days. Most inspectors report making about $300 per day.
Depending on the area your home inspection business is in, this could seem like a little or a lot. Rates for inspections vary considerably with location, and the real estate market also has an effect on your bottom line.
In short, becoming a FEMA inspector is another way to earn money, but it comes with costs. If you are working as a home inspector as a second career or part-time, you may have the flexibility to deploy quickly to a disaster area. But if you are trying to build your business or have responsibilities to other work or family, a job as a FEMA inspector might not work for you.
If you are on the fence about whether to start down this path, you may want to first apply for your e-QIP clearance, since the clearance process will give you plenty of time to think over your decision.
ICA's home inspection training course prepares you for all aspects of becoming a home inspector. Not only do you learn how to properly evaluate a home's structure and systems, you learn important skills such as marketing, insurance, and invoicing. Enroll now or get a demo of our course!