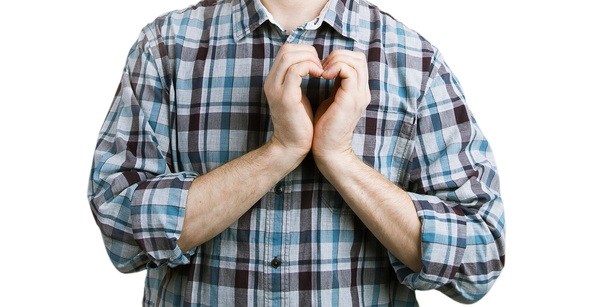 All of the tools, skills, and gadgets in the world can't take the place of good old-fashioned customer service. Unfortunately, it seems like taking care of customers is a dying concept in the 21st Century. A few businesses get it, but many don't. That leaves customers feeling underappreciated and worse, taken advantage of. Neither of those leads to referrals, either.
Good customer service is the difference between a business that's a star and one that's in it for the money and nothing more. The good news is that it can set your business apart from so many other certified home inspectors who haven't yet gotten the memo.
Here's how you can get back to basics and build a customer experience that people rave about.
Talk to Customers with the Respect You'd Expect
Chances are, many of the people you serve have little hands-on knowledge about HVAC, siding, foundations or any of the systems that make up a home. Unfortunately, the knowledge gap sometimes leads professionals in a service industry to talk down to customers. Don't be that home inspector. Aim for something higher.
According to the Harvard Business Review (HBR), the customer experience is paramount. It also goes deeper than just being polite. Whether they know more about plumbing than you or they have no idea how homes are built (and don't want to know), every customer deserves professionalism and dignity.
Understand What the Customer Needs
Customer experience needs might be a little different from one person to the next. That's why HBR says their impression of how well they were treated is often partly defined by how well the business understood their needs.
Back to the example of people with and without home systems knowledge, some might need more contact with you and a deeper explanation of what all of the information in their report really means. But other customers might want the report and nothing more. The key here is being open to the level of communication that the customer wants, within reason, of course.
Ask for Feedback Even if You Don't Want It
No one wants to hear negative comments, which is one reason why some businesses avoid feedback at all costs. Thing is, all feedback, even when it's terrible, gives you the opportunity to improve and maybe get a referral out of the situation.
Some customers might be grumpy as a matter of course. But more often, unhappy customers feel that way because their expectations weren't met. A pre-inspection agreement can help avoid part of that by informing customers about what a home inspection does and doesn't cover. Following up to resolve problems after there's negative feedback or a complaint proves that while everyone makes mistakes, your business cares about making things right.
Like all service industries, customers keep home inspectors in business. No one has to hire you. There are other options, so it's important to make your home inspection business the best option. Take an active role in building a reputation for excellence. Your community will appreciate it and so will your bottom line,
ICA School helps prepare you for the busy and sometimes complicated business of home inspecting. When you work through our education program, you'll learn much more than how to inspect a house. You'll also learn business skills including customer service. That's how to build a company that grows. Enroll now and start your journey to a new career today.