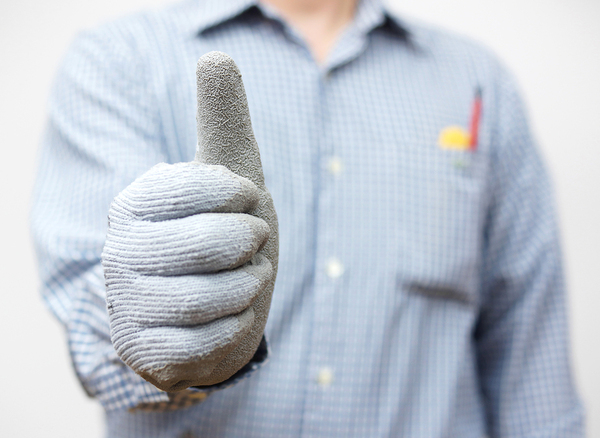 Wouldn't it be great if an inspector could do a home inspection and then help the client by doing some of the repairs on the side? In theory, a service like that sounds like a win-win situation. It would attract a lot of business for inspectors, and customers could kill two birds with one stone by hiring the inspector to do both jobs. Unfortunately, that's considered unethical in the home inspection world.
Depending on the state and the inspector's professional association memberships, home inspectors can't offer to repair defects they find during the inspection. Even in locations where licensing requirements or state codes don't prohibit inspectors from making repairs for clients, it's still considered a conflict of interest and an ethical violation.
Home Inspectors Must Always Maintain an Objective Point of View
Although it may seem harmless enough at first, doing repairs on the side for clients can land home inspectors in a lot of hot water. One of the most important traits of a professional home inspector is his or her ability to approach each job with objectivity. Read what an article posted on Angie's List has to say about the situation.
If there's a possibility of earning more money through repairing defects uncovered during the inspection, there's a good chance the inspector's good judgment may be clouded. For an unethical inspector, it provides an opportunity to take advantage of unsuspecting clients who might not be able to tell the difference between a legitimate defect and one that's been exaggerated or even fabricated.
A Conflict of Interest Violates Professional Codes of Ethics and Laws in Some States
Many national home inspection associations, including the American Society of Home Inspectors (ASHI) and the International Association of Certified Home Inspectors (InterNACHI) consider doing repairs on the side to be violations of their codes of ethics. According to ASHI, "Inspectors shall not repair, replace, or upgrade, for compensation, systems or components covered by ASHI Standards of Practice, for one year after the inspection."  Some states, including California have legislation on the books that prohibits home inspectors from doing repair work for their clients for the same time 12-month period.
Repair Estimates and Referrals May Constitute Ethical Dilemmas
Okay, you know you shouldn't do repair work on the side for your clients, but what does a home inspector do when he or she is in a position to recommend a qualified professional to do the work? Home inspectors are sometimes torn between whether or not to recommend or refer contractors to their clients. From one point of view, referrals make sense. Home inspectors who've been in business a while probably know some reputable people who do good work at reasonable prices. On the other hand, referrals can put the inspector at risk. If the contractor does shoddy work or the job ends up costing more than the estimate, the inspector might be held personally liable for cost overruns or end up paying for reversing the damage.
Play it Safe by Sticking to the Facts
To avoid ethical and legal violations, stick strictly to the facts. It's the responsibility of a home inspector to include all defects found in the inspection report that's given to the client. For example, if you find there are some shingles missing on the roof and water has been leaking into the attic when it rains, point it out in your report. To protect yourself, however, steer clear of estimating the cost of the repair or proposing to do the work.
Although it might seem like a match made in heaven, home inspections and repair work don't go hand in hand. One of the most important personal traits a professional inspector can have is a strong ethical code. Proposing to repair defects you've uncovered can compromise that code, even though you might not be aware of the subtle changes in judgment that serve to benefit you rather than your client.
What's the Difference Between a Building Inspector and a Home Inspector?
Many people mistakenly think that building inspectors and home inspectors are the same, which they definitely are not. One of the major differences is that unlike building inspectors, home inspectors aren't affiliated with governmental agencies.
The responsibilities of a home inspector include evaluating the physical condition of a home as of the date of the inspection and reporting the findings to the client. Among others, the inspector's clients might be homeowners, homebuyers and sellers, real estate agents and lending institutions.
What a home inspector inspects covers all reasonably accessible interior and exterior components of a house, from the foundation to the roof and all that's in between. This includes the plumbing, electrical and heating & cooling systems, patios and porches, driveways and walkways and potential safety hazards both inside and outside the home. Although home inspectors' reports might include building code violations they find, they don't have the authority or the responsibility to enforce them.
Most building inspectors work for government agencies such as city or county building departments. They inspect both commercial and residential properties, as opposed to home inspectors, who are almost exclusively involved with residential inspections.
It's a building inspector's job to ensure the properties they inspect comply with local building codes. Building inspectors are mostly concerned with structural soundness and safety-related issues, such as fire sprinkler systems, smoke alarms, the number and location of fire exits and gas & electrical connections. Unlike home inspectors, building inspectors don't assess the overall condition of a building's interiors and exteriors.
Been Thinking About Becoming a Home Inspector?
It's fast, easy and affordable to become a professional home inspector when you choose Inspection Certification Associates  for your home inspector training and certification. Enroll today and you'll be on your way to an exciting and rewarding new career as a Certified Home Inspector!
For more information on becoming a professional home inspector, contact ICA online or call us at 888-374-4096 to speak with one of our training specialists.
Additional Resources:
https://www.doityourself.com/stry/the-difference-between-home-inspectors-and-building-inspectors