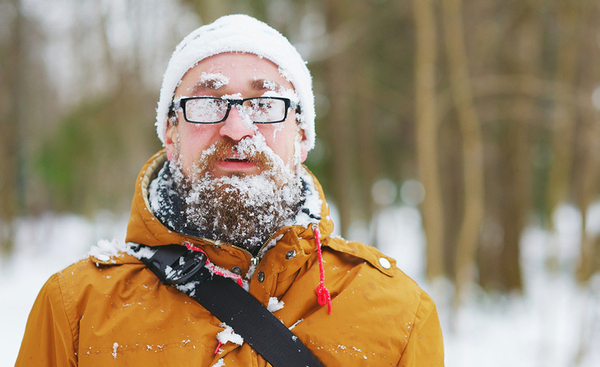 Real estate closings and the accompanying home inspections wait for no man or woman. And they don't wait for foul winter weather to pass, either. Rain, shine, sleet or snow, the home inspection show must go on. Usually, at least.
Here are a few tips for providing a great inspection when less-than-ideal conditions are in the forecast.
1: Dress for Success
Especially in winter, the right clothing and gear can be the difference between a thorough home inspection and one that you rush through. Who could blame you for hurrying along when your fingers and toes are numb?
Layers are the key to comfortable, dry warmth in winter. Back Packer says you need.
Under layer: Thin, breathable, moisture-wicking long underwear, sock liners and glove liners
Insulating layer: Heavier socks and long underwear to hold in heat. In bitterly cold weather, use two insulating layers.
Outer layer: Breathable, water-repellant coat or jacket or a waterproof shell jacket, neck gaiter, hat, breathable gloves and waterproof boots with a breathable lining
2: Talk With the Homeowner About Access
If there's snow or ice on the ground, you'll have trouble accessing the home. If there's bad weather on the way, call up the homeowner or real estate agent and have a chat about clearance.
It's in everyone's best interest for you to have free access to the home's exterior. Snow and I've removal might be time consuming or expensive if it's hired out. But it's necessary for the best home inspection results.
3: Inform the Client About Possible Issues
Managing expectations is part of a home inspector's job. And sometimes, the weather is too foul to safely brave. If the area has already experienced snow or ice accumulation, give the client a call to talk about potential issues and options.
If you can't access the roof because of snow or the basement because of a deluge of rainwater, rescheduling part of the inspection might work better for you and the client. It's better to talk about it up front than to risk a disappointed client later.
4: Carry a Few Extras
In a perfect world, you could conduct a thorough home inspection with only a handful of basic tools. But in fierce weather, you might need extra tools and gadgets. Here are a few things that can make your life easier.
Extra flashlight batteries
Disposable hand warmers
Wide-brimmed hat
De-icing granules
Thermal imaging camera or mobile app (winter is perfect for detecting heat loss and drafts)
Change of clothing
Change of boots
Home inspectors brave all sorts of weather to get the job done. Sometimes it's gorgeous outside with temperatures in the mid-70s. And sometimes, Old Man Winter gets his kicks with a heavy storm.
Above all, don't risk your own health and safety in the line of work. Sometimes, lack of access is an insurmountable problem.
If it's sleeting sideways, you shouldn't climb a ladder or walk the roof. And if snow is piling up, you probably won't get a good look at the foundation. When there's no way around or through the weather, rescheduling might be the right choice.
ICA School prepares you for practically everything you'll encounter on the job as a certified home inspector. If you're ready to change your life in 2017, enroll now and get started today.