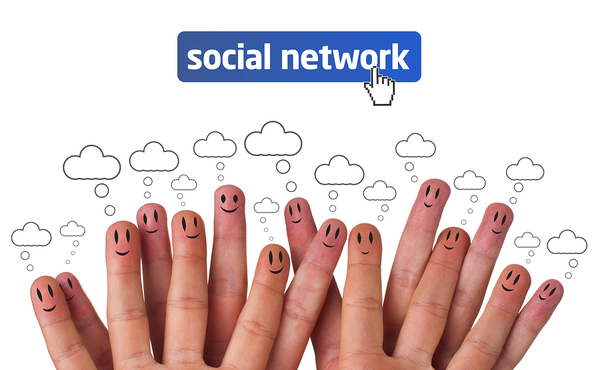 Practically everyone uses social media, and so should your home inspection business. Social is the way that businesses network, build their unique brand and get out the message out.
If you aren't taking advantage of this inexpensive (often free) opportunity for marketing and advertising, it's time to get started. Not sure about where to begin? Here are the basics on using social to get your campaign off the ground.
Facebook is Designed for Community Building
One of the "Big Three" in social media, Facebook has nearly 2 billion active users. That's according to Statistica. What's more interesting is that the numbers consistently go up year over year.
Facebook has incredible reach. And it also has tools for business. While the overwhelming majority of Facebook users live nowhere near you, many of them probably do. Using this platform, you can make regular posts or schedule them to post for you, participate in conversations with your community and place targeted ads that reach the demographic you need most: local customers.
Twitter Keeps Messages Short and Sweet
What can you say in 140 characters? It doesn't take many words to promote your business via Twitter. In fact, successful businesses do it every day. And the more followers you get, the more will find you.
Twitter is fast-paced and designed for streamlined efficiency. Some of the better marketing strategies for this platform revolve around grabbing attention and providing a link that leads to your website. Images are important with Twitter, so always include a great one. Text-only Tweets can quickly be drowned out by the constant flurry of activity.
LinkedIn Helps Solidify You as a Thought Leader
LinkedIn is a different kind of social Media. Chances are, you'll gain few new customers directly from your LinkedIn network. But what you can gain are connections and influence.
This platform helps you build your brand reputation and show your home inspecting chops. You can post informational materials that help other inspectors. And you can also network with real estate agents in your area to bring in more referrals.
Other Platforms to Think About
Outside the Big Three, other social media platforms are growing fast. Houzz, for example, is a showcase of home ideas. As a home inspector, you could use your voice to guide prospective buyers around the world about potential home defects.
Pinterest lets you pull ideas from around the Internet to create a sort of bulletin board for home inspection information. If you see something terrific at Inspectapedia, pin it to a board for your followers to find. If you create content on your own website, as you should, pin that, too.
Social media gives your marketing strategy a bigger reach. Used well, it can set your home inspection business apart as a local and national leader. There's a lot to learn, and the details can quickly overwhelm. So start slow. Choose one platform and learn it well, then move on to another. Hootsuite has a wealth of information about that.
It's never too soon to learn about social for business. You can apply the marketing skills you've learned from ICA School once you're ready to take that step. If you haven't enrolled yet, now is the time. Or get a demo and learn what ICA School training is really like.