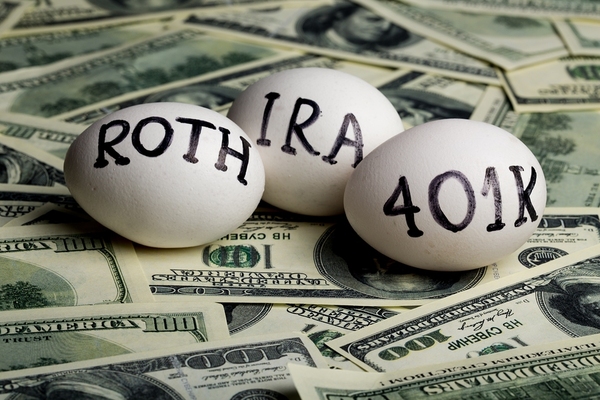 If you're part of Generation X, home inspection training might be the answer to your problem of an inadequate retirement account.
The highs and lows of the U.S. economy can be drastic and life-changing. While most shifts eventually come full circle, not everyone has the luxury of being able to wait for this to happen. Sometimes the issue is age, sometimes it's money, and sometimes it's both.
During the Great Recession, many American workers had to take extreme measures to get by, and this often entailed stopping 401(k) contributions. When you're worried about how you will get through tomorrow, you don't think as much about what will happen in 30 or 40 years.
But it takes time for retirement investments to grow; you can't make up for losses quickly or easily. Is there anything you can do now to improve your situation at retirement?
Try Home Inspection Training
A second job can help fill up that empty account. But working the night shift as a barista is not an attractive option for many people, and for good reason. Home inspection training can prepare you for just the type of flexible, lucrative extra income stream for which you're looking.
Home inspection training has many benefits, and one is that you can complete the coursework in your spare time, after finishing your regular job. Whereas it's common for those in the full-time workforce attend school or take classes in addition to doing their daily jobs, the beauty of home inspection training is that you do not have to commit to attending a class on a particular day and time. You can learn at your convenience in the comfort of your own home, at your own pace.
Another reason more people are opting to pursue second careers in home inspection is the flexibility the job offers. Once you get your certification, you can schedule inspections at times that are convenient for you, rather than having to be married to a specific schedule.
Home Inspectors Make Good Money
According to Glassdoor, the average salary for a home inspector is $41,063. This varies with your location, however. Regardless of whether this salary is more or less than you make at your job now, home inspector training gives you options. You can start part-time, working as many or as few hours as you want, then later transition into full time if it suits your schedule and lifestyle.
As part-time jobs go, home inspectors are high on the scale. According to the Bureau of Labor Statistics, part-time work in private industry pays an average of $9 per hour. Full-time workers earn an average of $18.54 per hour, which demonstrates that often the simple fact of working part-time versus full-time can cost you money.
Not so with home inspecting. That's what makes it such a great side career. Besides the flexibility and the earning power, home inspecting is favored by older workers in their 40s and 50s because it doesn't require long shifts on your feet, the way retail or restaurant work would.
Start Home Inspection Training Today
Socking away the extra income you can get from home inspection training can help you build your retirement nest egg back up quickly. The certification you earn looks good on your resume, and because the work is challenging and dynamic, you get the satisfaction of enjoying your work and being paid well for it.
Get your home inspection training certification from ICA. It's quick and easy to enroll. Get started today on the path toward building a better future for yourself and your family.