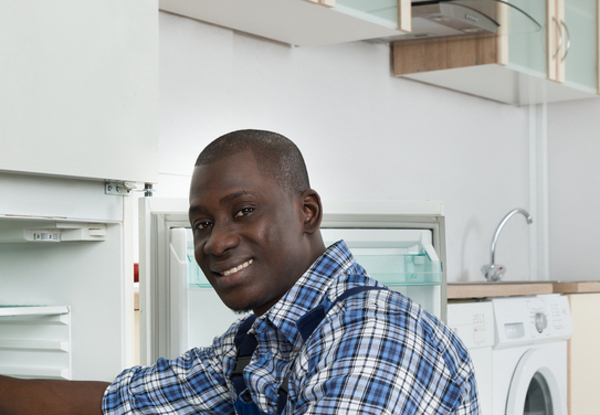 Appliances don't always convey when a house is sold, so many of the homes that an inspector inspects will have a relatively appliance-free kitchen. But where appliances are permanently installed, they require the same level of attention as the rest of the house. The newly updated ASHI Standards of Practice outline several changes that inspectors will implement going forward. Appliances are part of that change.
How to Apply the ASHI Standards Update
According to ASHI Reporter, inspectors should first rely on the SoP for the state where they work. "If your state standards contradict or prohibit a requirement in the ASHI SoP, you should comply with your state standards." There aren't any known instances yet where this is the case.
But where the revised ASHI standards require a greater duty to inspect appliances than state standards require, it's a good idea to go the extra mile. So if ASHI requires you to inspect an appliance and that inspection is neither required nor prohibited by your state, ASHI suggests that you comply with the stricter ASHI standards.
Which Appliances Require Inspection
First things first. Inspection of a kitchen appliance doesn't require you to be an appliance repair expert. It's much like testing the function of the HVAC system. Does it operate? Are there obvious defects to the appliance or its function? You aren't required to report on calibration or the temperature of the oven, for example, or test the wiring inside the unit.
Appliances covered by the new ASHI standards include those that are installed. The kitchen range, refrigerator, dishwasher, built-in microwave and food waste disposal are included. Test the operation, such as whether burners heat up, the dishwasher fills with water, runs a cycle and drains, etc.
Which Appliances are Exempt
Appliances that aren't considered built-ins aren't included in the new ASHI standards. If the home has a countertop microwave, you don't have to inspect it. It might surprise you to learn that the refrigerator is not usually considered a built-in appliance. If the home has a built-in washer and dryer in the kitchen, those are also exempt.
That said, you aren't prohibited from testing appliances that aren't built in. For example, you might want to check the fridge and freezer after all, and testing the washer and dryer is also acceptable.
Kitchen appliance inspections are for function only, not for whether the devices perform as they're supposed to. The oven might heat up, but its temperature might be off. So it's a good idea to clarify that in your report. For a more in-depth appliance inspection, your customers should hire an appliance technician who specializes in diagnostics and repair.
The home inspection industry is ever evolving to meet the expectations of society and to keep up with technology. So it's natural for the standards to update from time to time. If you're not yet a home inspector but want to learn more, get a free course demo. ICA School trains inspectors based on the most current industry requirements. So when you graduate, you know you'll be ready.